News of the current exhibit and events at Image City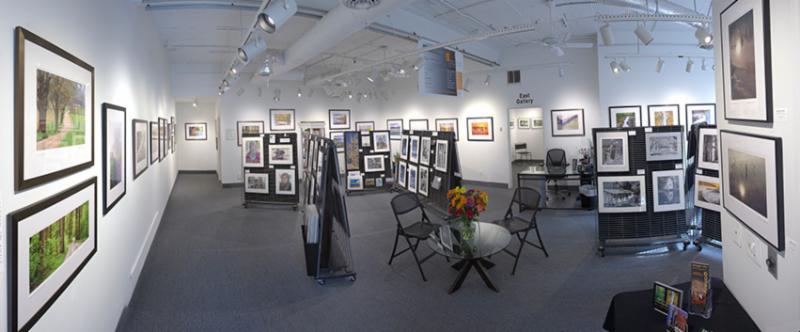 Image City Photography Gallery
Newsletter #104 April 27, 2016
For a webpage version of the newsletter Click Here
We publish our Newsletter during each of our exhibits to pass along information and reviews of the exhibit, selected images and news of participation opportunities at Image City. We thank you for your interest and we look forward to another great year of fine photographs and events. We hope to see you at each of the 13 shows we produce in 2016.
Photographs by Jay Boersma
Current Show Runs Through Sunday, May 15
This Friday Reception 5 - 8:30pm, April 29
First Friday Gallery Night, 5 - 9pm, May 6
Our current exhibit is Photographs by Jay Boersma, an artist, photographer and teacher from Chicago. He studied with a number of renowned photographers, receiving his MFA in Photography at Rhode Island School of Design. As a professor at universities in Illinois he has taught art and photography as well as the early adoption of Internet technologies to teach art. For more than a decade he was Senior Creative Director for the website of Playboy Enterprises, Inc. He has completed numerous portfolio studies with his international travel and interests. Examples of his current Semblance Project with life-sized portraits are a part of his exhibit at Image City. His photographs are in numerous permanent collections. We hope you take the opportunity to see Photographs by Jay Boersma, especially to greet him at the two receptions he will be attending with trips to Rochester.
An additional exhibit in the East Gallery is by David Perlman, artist-in-residence. Tim Fuss is a Guest Photographer featuring both portraiture and architectural studies. David Bleich joins us with new work following his exhibit earlier in the year. Also in the show are award-winning photographs from Camera Rochester competitions by David Braitsch, Tom Kredo, Claudia Manchester, Sheila Mumpton, David Schroeder, and Joan Weetman. .
Rounding out the exhibit is work by Gallery Partners and Artists-in-Residence, Dick Bennett, Carl Crumley, Steven Levinson, Gil Maker, Don Menges, Dan Neuberger, Jim Patton, David Perlman, Betsy Phillips, John Solberg, Gary Thompson, Phyllis Thompson and Sheridan Vincent.
Plan to attend Reception this coming Friday, April 29, from 5 - 8:30. First Friday Gallery Night on April 1 from 5 to 9 pm. Please plan to attend one of the receptions, Jay will be attending both and we would like to give him a great Rochester Welcome. The receptions are a great opportunity to view the art and support the photographers by your discussions or even better when you invest in their photographs. Click Here to see our webpage for show details and a preview of photographs in the exhibit.
Dan Neuberger Honored with Lifetime Achievement Award
by Niagara Frontier Regional Camera Clubs (NFRCC)
| | |
| --- | --- |
| | |
On April 10, our good friend and Gallery Partner, Dan Neuberger, was presented a Lifetime Achievement Award by the Niagara Frontier Regional Camera Clubs. It was awarded at their annual CAN/AM Photo Expo by Joan Schumacher, President of the NFRCC, an organization that includes 18 camera clubs in western New York, Ontario, Canada, and Pennsylvania. In only the second time it has been awarded, Dan received the honor for his long-time contributions as an accomplished photographer, a judge of photography competitions and his overall camera club involvement. Dan received a standing ovation from the hundreds of photographers and friends attending the annual awards banquet. Numerous Camera Rochester photographers were in attendance to enjoy the honor for their fellow club member of many years. As a part of the presentation, a testimonial video produced by Carl Crumley was shown to the audience, excellently documenting Dan's life and achievements. Click Here to see the online video. Thank you Carl for producing it! The photo of Dan and his award is courtesy of Kym Pocius, thank you Kym!
Peter Marr's Picks of the Exhibit
After the installation of the photographs Peter Marr, noted photographer and competition judge, has selected two of his favorites and wrote commentary on what appealed to him in making his choices. Peter's Picks is a popular feature of our exhibits as visitors enjoy reading Peter's insightful comments while admiring the photographs.
| | |
| --- | --- |
| | |
Havana, Cuba, 2015 by Jay Boersma This is a creative, stellar, and thought- provoking image. Certainly, there is no such thing as objective vision, for one chooses all the time what we see. That is why most viewers of this powerful print, will envision two compelling eyes on an imaginary face, with perhaps the man taking the place of the nose. What is evident is a very large wall or side of a building, side-lit by warm, ambient lighting. It is apparent that this wall has changed little over countless years, being subjected to many paste and paint applications, resulting in an uneven and pock-marked surface. Near the top of the wall are two large openings, possible windows, more oval than circular, their surrounds suffering from crude masonry and paint modifications. Above these two portals are what looks like drainage pipes, their presence being emphasized by the sun's rays casting strong diagonals across the wall's surface. At the foot of this massive structure is a concrete pathway that slopes upwards from left to right, and separates the wall from the old cobbled street, which is partially shaded from the sun. Importantly, there is a middle-aged man walking up the path, his eyes looking straight ahead, his figure casting a strong pattern on the ground. He is casually, but neatly dressed, but his manner has the air of avoidance from the bright yellow ochres and the menacing objects above, even from the bright blue sky which overlooks this dramatic scene. Although it may be just symbolism, and just what I imagine in this image, this is what I see in this uplifting print. There is no doubt in my mind that this is a decisive moment. Towering above this man are two powerful apertures, which resemble eyes in the sky, as though his presence and his purpose are being carefully monitored. He does not look at these eyes, but he is aware of them. Hopefully, he is cognizant that he is walking up a slope, and the strong diagonal shadows from the drainage pipes are encouraging him onward. He may realize that change in this country is almost non-existent, and will probably not benefit him in his lifetime. Nevertheless, although the man's stride may not quicken in anticipation of a better life ahead, deep down he knows that his people and his country will change for the better, and hopefully in the not too distant future.
Oia, Santorini, Greece, 2013 by Jay Boersma Oia, is one of the most beautiful and picturesque villages of Santorini. It has been the subject of a myriad of photographs and calendars, almost all of them taken in bright sunlight, that emphasizes a blaze of saturated hues set against dazzling white buildings, or as the foreground for spectacular sunsets.
Jay is an artist and a master observer, and he is very aware that in visual art, the most important thing is how the image is depicted, rather than the image itself. This is what activates the brain's reward circuit. I am reminded of a poetic quotation from Thomas Merton which states, "Art enables us to find ourselves and lose ourselves at the same time." This delightful image that Jay has of Oia, expands the viewer's vision, thoughts, and personal horizons. What makes this print so penetrating and evocative is the lighting, and the exquisite manner in which the village is framed inside the surrounding landscape. Gone is the bright, powerful sun that normally pervades this setting. Instead, there is a soft ambient illumination that results in lovely visual continuity that accentuates the wonderful diversity of color, especially in the pastel renderings of the buildings. Lowering the lighting values only enhances the impressive detail and color harmony of every building, especially revealing the broad swath of pastel colors, hues which are lost in bright sunlight. It is very evident that there is no universal architectural plan for this village. It is perched on a steep outcrop, and every available piece of land has been utilized to the fullest. Most buildings emphasize vertical rather than horizontal structures, and the streets are as narrow as possible to minimize loss of precious land. Even in a more subdued lighting environment, there is no loss in detail, color and charm for this very beautiful village. What really makes this image so awesome is the way that Jay has creatively framed the imposing subject matter. The foreground in particular is dramatic and compelling, in deep shade, but with subtle shapes and content that are still visible, all of which adds intrigue and mystery to the entire piece. This entrancing foreground is complemented creatively by the darkened sky and subtle detail in the area across the water enhancing the feeling that the village appears to float in space. Like the majority of Jay's wonderful images, there is a complete absence of people, which gives the added dimension that viewers can imagine they are really there, and have the freedom to explore every segment of this village without ever going there in person.
Partners' Pick of the Exhibit
After the installation of the photographs in the current show we selected three of our favorites by wrote commentary on what appealed to us in making the choices.
Downtown by David Bleich -- David has dusted the detailed elements of a downtown Rochester photograph with a palate of soft colors. With its subtle pastel colors the image provides delicate color contrast. However, the sharp details of the bridge and buildings within the photograph produces, high structural contrast. The combination of structural sharpness in combination with soft color contrast produces an artistically pleasant landscape photograph.
Compositionally, David has placed the major pinkish building slightly off center and nicely nestled under the arch of the bridge. The horizontal details in the river counter balance the wide arch of the bridge, thus enhancing the photograph's panoramic format. Careful examination of the photograph reveals good definition within the elements of the buildings. Interesting color patterns are presented on the surface of buildings and within reflections on the building windows. We congratulate David for creatively producing this wonderfully surreal image of Downtown Rochester.
Revealing Neutrality - Amelia by Tim Fuss -- Tim has displayed a wonderful series of black-and- white portraits far removed from the traditional high school graduation picture standard look. We all have seen these kinds of photographs, where every student has an almost identical expression and really tells you nothing about the individual.
Instead of just capturing what Amelia looks like, this photograph gives insight into her personality. Her eyes are wide open, staring at the camera. She is not symmetrically framed in the photograph which adds to the "off kilter" feeling the viewer gets. Tim has taken these photographs possibly as a way of rebelling against the homogenization of student portraits, in a very effective way.
An interesting exercise would be to stare at this photograph for at least five minutes and then sit down and write a story about Amelia. Is she a young lady who likes to make funny faces? Challenge the status quo? Dislikes being photographed? Is trying to hypnotize the photographer? Or any other number of possibilities.
Communication by David Perlman -- David's photographs often incorporate whimsy, in a very clever way. Many of his photographs in this East Gallery show display this trait. The whimsy is still there in this photo, but in addition this photograph Communication is a wonderful example of a characteristic of excellent photographs, displaying "gesture". Gesture can be between people or with inanimate objects and focuses on interactions and display of personality.
David conveys the feeling of mystery in this photograph of a man and a woman. What is she saying? What is the relationship between the two people? What is the significance of her hand gently upon his shoulder which is barely in the photograph? Unlike a traditional portrait the subjects are not completely in the frame, the man is barely seen, just the glint of his eye looking at the woman. This leads to this air of mystery about what the communication really is between these two people.
This photograph makes the viewer ask these and other questions, providing an opportunity to think about what is being conveyed by David about this relationship. Any photograph that makes the viewer ponder its meaning, rather than just acknowledging it and passing on, deserves praise.
Portfolio Showcase 2016
Call for Submissions
We are pleased to announce that Image City Photography Gallery in partnership with Lumiere Photo, Kodak, and Rowe Photo are inviting you to submit your portfolio of photographs to one of the premier photography events in the area, the
Portfolio Showcase 2016 a Juried Exhibit
August 9 - September 4, 2016
Reception and Grand Prize Announcement August 12
Entries Must be Received by June 9
This is our eighth year for the Portfolio Showcase. We would like to invite your participation and submissions to this juried competition.
Each entrant submits a portfolio of eight images on a CD or online
From those submitted, our judges will select the eight best portfolios. These will be exhibited and offered for sale by the winners at our Portfolio Showcase exhibit in August of 2016.
The Gallery Partners will select the Grand Prize Winner from this elite group.
Prizes totaling $2,500 will be given to the winners generously offered by our sponsors.
We will publish a catalog displaying all eight winning portfolios; the winners will receive a copy and the catalog will be on sale at the gallery.
Those not fortunate to be selected are offered a free, optional review of their work. The competition judges will not be a part of these review sessions.
A link of our suggestions of what makes a good portfolio is provided on our web site.
Click Here for full details and the downloadable entry form. You can also get a hard copy of the entry form at Image City Photography Gallery, Rowe Photo and Lumiere Photo. For the first time this year, you may also enter, pay the entry fee, and upload submitted images online.

If you have any questions, please feel free to contact

The Gallery Partners and our sponsors look forward to receiving your submission by June 9 at the latest, even better if we receive it before May 22 - see details at the link above.

Steve Levinson
Chairman of the Portfolio Showcase 2015
New Course by Steve Levinson
Creating Great Photographs with Adobe Lightroom
After taking this lecture and workshop course, you will be have a workflow that you can efficiently follow for every photograph you make:
importing images into your computer so that you can easily find them at a later time

selecting the best images using an organized process

creating a fine digital image and then

making a fine digital print or posting on the Internet
Thursday May 26 and Wednesday June 1, 8, 15, 2016 (Note corrected days)
Location: We will meet at the historic Pittsford Flour Mill, 15 Schoen Place, Pittsford.
Price: The price for this course will be $165 and the class will be limited to a maximum of eight photographers. You can sign up and prepay for the course at Image City Photography Gallery. Check the Link for Details on Courses at Image City.
Image City Critiques Group meets Wednesday, May 4
The Image City Critique Group will next meet on Wednesday, May 4th beginning at 6:30pm. We meet at the gallery on the first Wednesday of each month to critique each other's images and hopefully improve our photography. Please bring 2 prints of your best images; matted if possible. We do not critique digital images. There is a one-time $20 registration fee, but you can try it once for free.

Image City Photography Gallery, 722 University Avenue
April 29, 5-8:30 pm Reception Photographs by Jay Boersma
May 4, 6:30pm Image City Critiques Group Meeting
May 6, 5-9pm First Friday Gallery Night for Photographs by Jay Boersma
May 15 Last day of Photographs by Jay Boersma
May 17 Opening Day for exhibit Urban Alchemy by Betsy Phillips
May 20, 5 - 8:30pm Reception for Urban Alchemy by Betsy Phillips
Image City Photography Gallery Hours
Tuesday - Saturday Noon - 6pm
Sunday Noon - 4pm

There is no admission fee to visit Image City

in the Heart of ARTWALK in the Neighborhood of the Arts
where our mission is to create a quality exhibition and learning experience for photographers and the art-loving community.