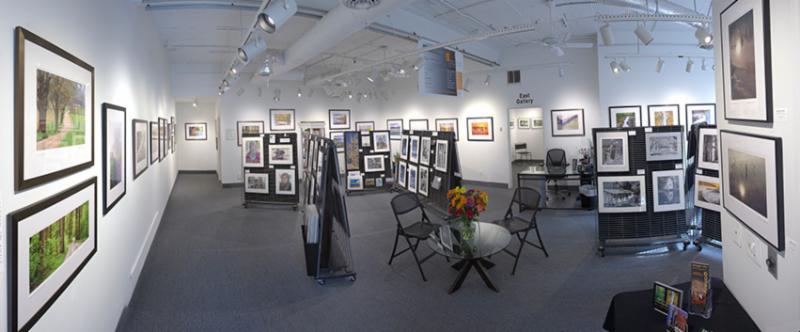 Image City Photography Gallery
Newsletter #105 May 26, 2016
We publish our Newsletter during each of our exhibits to pass along information and reviews of the exhibit, selected images and news of participation opportunities at Image City. We thank you for your interest and we look forward to another great year of fine photographs and events. We hope to see you at each of the 13 shows we produce in 2016.
Urban Alchemy by Betsy Phillips
Current Show Runs Through Sunday, June 12
First Friday Gallery Night, 5 - 9pm, June 3
"Alchemy" is defined as "any power or process of transmuting a common substance, usually of little value, into a substance of great value". In the current exhibit, Gallery Partner, Betsy Philips captures oft-overlooked facets of urban life and elevates them to a life of their own, essentially transforming lead into gold. With Urban Alchemy Betsy has produced an exhibit from

a myriad of meanderings through urban streets and backstreets, Her stunning images capture the color, exuberance and unexpected whimsy inherent in urban settings -- from graffiti and pavement repair to industrial paint jobs and movement down lit and mirrored corridors.
In the East Gallery, Nicholas Jospe, has returned with an exhibit that continues his photo trek with his Trek bicycle. Additional Guest Photographers in the exhibit are Donna Cox, John Ejaife, David Kotok, Robert Pierce, John Retallack and John Williamson
.
The show also includes the work of Gallery Partners and Artists-in-Residence: Dick Bennett, Carl Crumley, Steve Levinson, Gil Maker, Dan Neuberger, Jim Patton, David Perlman, Betsy Phillips, John Solberg, Gary Thompson, and Phyllis Thompson.
With 17 photographers joining Betsy, you will enjoy the wide range of their photography interests and styles. Be sure to join us with a visit to the show that runs through Sunday, June 12.
First Friday Gallery Night is on June 3 from 5 to 9 pm. Our receptions are a great opportunity to view the art and support the photographers by your discussions or even better when you invest in their photographs.
Click Here
to see our webpage for show details and a preview of photographs in the exhibit.
Peter Marr's Picks of the Exhibit
After the installation of the photographs Peter Marr, noted photographer and competition judge, has selected three of his favorites and wrote commentary on what appealed to him in making his choices. Peter's Picks is a popular feature of our exhibits as visitors enjoy reading Peter's insightful comments while admiring the photographs.
Jubilation I
by Betsy Phillps. It is important to realize that in abstract art, like some graffiti, form and other qualities may not be recognizable or understood, so it is salient to ask, what is it that the viewer sees and experiences, both visually and emotionally. Betsy has a remarkable artistic vision for both formal and non-formal design, wonderfully illustrated in Jubilation 1, in which she has creatively captured and interpreted a significant part of a much larger canvas. In doing this, the viewer's attention is immediately directed to the central area, where there is an irregular separation of material that has been painted a vibrant pink shade, together with a diagonal white swathe of paint. Although subordinate, but of important interest to this mauve-colored area, one is very aware of striking vertical strands of green paint, which hang down like fingers, the bright green acting wonderfully as a complementary hue to the pink areas. Included in the overall image, the artist or artists have randomly added both diagonal and curved segments of white paint that have their own textured details. What I see is that the principal graffiti artwork was painted on perhaps a cardboard substrate, which besides the dramatic color palette, has interesting textured features reminiscent of such material. This is supported by the fact that the jagged tears reveal lovely colored edges one would find in such a product. Tearing open a part of the base layer reveals an almost 3-dimensional view of what was possibly another graffiti painting that had been hidden by this spectacular overlay. It is reasonable to assume that the substance used to support the artwork was vulnerable to the elements, and a combination of wind and rain could have easily created a tear in the support structure. What I would like to imagine, is that the central white shaft of paint that slopes to the right is the real malefactor. It is very reminiscent of a knife, the handle being defined by the large glob of dripped paint. It is this fairly blunt knife that is depicted as being responsible for the jagged tear. Betsy has exquisitely captured a dramatic image, full of spectacular colors and textures and even some intrigue, a great credit to her aesthetic, exciting and creative talents.
Urban Graphic II by Betsy Phillips. This dynamic print is from a series of 6 powerful studies that clearly illustrate the author's exceptional visionary skills, creating memorable art from scenes that the majority of people would pass by without a second glance. This image has a sublime simplicity with no ambiguity, as the photograph directs the viewer's attention to all of the important elements. The eye responds immediately to the highest color contrast, to the red, yellow and silver-white against the black background, resulting in maximum impact in the scene. It is very evident that we are looking at the terminus of a loading dock, where the yellow painted driver viewing strips have seen evidence of vehicle contact. Immediately above the dock, one witnesses the imposing side of a large warehouse that is painted black. The various linear textures indicate sturdy concrete structures and a very large industrial-powered doorway to the far right. The highlight of this black structure is a closed, brightly painted red door, its dramatic edifice being supplemented by a metal door handle and lock, and 3 barely visible hinges. The last authoritative element in this image is a large metal pipe that is firmly affixed to the central wall structure. What is compelling, is that this pipe has 3 short exit tubes attached to it, all of which are capped securely. The entire image imposingly creates an uplifting graphic design, where the yellow diagonal lines impressively direct the viewer to immediately look at the features on the side of the warehouse. Beyond the inspiring visual impact, the strong graphic design, and the imposing display of different textures that are plainly visible across the black expanse, there is the unanswered question of what really transpires at this warehouse dock. It simply could be a loading station for a liquid or material product that can be delivered to three separate trucks at once. Is it possible that there is a more sinister reason for the whole set-up? The warehouse is painted black. The majestic red door exudes danger, and it is firmly locked. The fearsome looking silver-white pipe ends in 3 mysterious outlets and it comes from an unknown source, high above. Is it possible that this tube contains some ocular device, that with the eye pieces removed remotely, can easily survey both the trucks, and who comes and goes through the red door? Pure fantasy one would say, but a fitting piece of intrigue to complement this awesome image.
Genesee Brewery II
by Nicholas Jospe.
In the East Gallery, there is a fascinating and delightful exhibition of images by Nicholas Jospe, the majority of which he has placed a red bicycle into the picture. The prints range from the calm and peaceful, right through to the comedic and mysterious, and they are all a great credit to the artistic ingenuity and photographic expertise of the author. In Genesee Brewery II, the image has a strong graphic design quality, emphasized by the lovely side lighting on the building, together with the large area of negative space at the top, which is beautifully filled by the bright blue sky, and complemented by a few puffy clouds on the right hand side. The tilted camera angle greatly adds to the drama and sense of design. Impressively, at the top of the building, there is a brightly painted multi-hued model horse, that is reared up on its hind legs, and skillfully attached to one of its fore legs, is a can of beer, an advertising tour de force. By itself, this would be an imposing image, but the author has cleverly persuaded a colleague to vertically hold the red bicycle aloft, in a diagonal thrust that almost exactly mirrors the pose of the horse above. Judicious printing minimizes the assistant's presence, so that all attention can be given to the bicycle, whose frame and handlebars glow a deep red against the dark gray of the building. It is interesting to note that although the rear wheel follows the left to right orientation of the horse, the front wheel does not, tilting instead into the building, as though maybe it was not supporting the beer choice. Furthermore, the water bottle on the frame appears to support the placement of the beer can. An astute advertiser for Genesee Beer might use Nicholas's inspiring image, after first replacing the water bottle with a bottle of this beer. Other people might conjecture that rather than an endorsement of the Genesee product, it could be argued that perhaps water was a more desirable liquid to drink than beer. This image was brilliantly conceived and photographed, a great tribute to Nicholas's fertile imagination and outstanding photographic expertise.

Portfolio Showcase 2016
Call for Submissions - Deadline is fast approaching-
June 9
We are pleased to announce that Image City Photography Gallery in partnership with Lumiere Photo, Kodak, and Rowe Photo are inviting you to submit your portfolio of photographs to one of the premier photography events in the area, the
Portfolio Showcase 2016 a Juried Exhibit
August 9 - September 4, 2016
Reception and Grand Prize Announcement August 12
Entries Must be Received by
June 9
This is our eighth year for the Portfolio Showcase. We would like to invite your participation and submissions to this juried competition.
Each entrant submits a portfolio of eight images on a CD or online

From those submitted, our judges will select the eight best portfolios. These will be exhibited and offered for sale by the winners at our Portfolio Showcase exhibit in August of 2016.

The Gallery Partners will select the Grand Prize Winner from this elite group.

Prizes totaling $2,500 will be given to the winners generously offered by our sponsors.

We will publish a catalog displaying all eight winning portfolios; the winners will receive a copy and the catalog will be on sale at the gallery.

Those not fortunate to be selected are offered a

free

, optional review of their work. The competition judges will not be a part of these review sessions.

A link of our suggestions of what makes a good portfolio is provided on our web site.
If you have any questions, please feel free to contact

The Gallery Partners and our sponsors look forward to receiving your submission by June 9 at the latest - see details at the link above.

Steve Levinson
Chairman of the Portfolio Showcase 2016
New Course by Steve Levinson
Creating Great Photographs with Adobe Lightroom
There are still a couple of openings for this class beginning
TONIGHT
, May 26. Sign up today.
After taking this lecture and workshop course, you will be have a workflow that you can efficiently follow for every photograph you make:
importing images into your computer so that you can easily find them at a later time

selecting the best images using an organized process

creating a fine digital image and then

making a fine digital print or posting on the Internet
Thursday May 26 and Wednesday June 1, 8, 15, 2016 (Note corrected days)
Location: We will meet at the historic Pittsford Flour Mill, 15 Schoen Place, Pittsford.
Price: The price for this course will be $165 and the class will be limited to a maximum of eight photographers. You can sign up and prepay for the course at Image City Photography Gallery. Check the Link for Details on Courses at Image City.
Image City Critiques Group meets Wednesday, June 1
The Image City Critique Group will next meet on Wednesday, June 1st beginning at 6:30pm. We meet at the gallery on the first Wednesday of each month to critique each other's images and hopefully improve our photography. Please bring 2 prints of your best images; matted if possible. We do not critique digital images. There is a one-time $20 registration fee, but you can try it once for free. The Group will not be meeting in July or August and will resume the first Wednesday in September.
Image City Photography Gallery, 722 University Avenue
June 1, 6:30pm Image City Critiques Group Meeting
June 3, 5-9:00 pm First Friday Reception Urban Alchemy by Betsy Phillips
June 9, Last Day to Enter with submissions to Portfolio Showcase 2016
June 12, Last day of Urban Alchemy by Betsy Phillips
June 14 First Day of new exhibit of Landscapes by Anthony Ryan
June 17 5 - 8:30pm Reception for new exhibit Landscapes by Anthony Ryan
July 1, 5-9:00 pm First Friday Reception, exhibit by Anthony Ryan
Image City Photography Gallery Hours
Tuesday - Saturday Noon - 6pm
Sunday Noon - 4pm
There is no admission fee to visit Image City

in the Heart of ARTWALK in the Neighborhood of the Arts
where our mission is to create a quality exhibition and learning experience for photographers and the art-loving community.