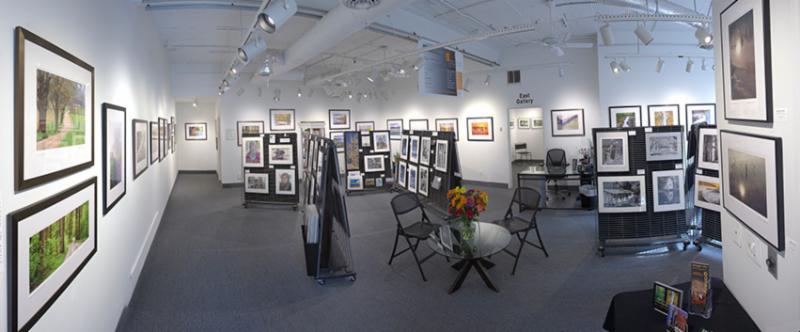 Image City Photography Gallery
Newsletter #111 November 11, 2016
For a webpage version of the

newsletter
Click Here
We publish our Newsletter during each of our exhibits to pass along information and reviews of the exhibit, selected images and news of participation opportunities at Image City. We thank you for your interest and we look forward to another great year of fine photographs and events. We hope to see you at each of the 13 shows we produce in 2016.
The Black - and - White Invitational
Current Show Runs Through Sunday, November 27
The
Black & White Invitational
is the crrent exhibit at Image City.
Occasionally, we invite photographers who specialize in making B&W photographs to present their work in a special exhibit. We enjoy showing the work of the selected artists, an opportunity for us all to see a considerable range of styles, presentations and photographic interests. This year we are featuring Steve Copeland, Tim Fuss, Joel Krenis, Devin Mack, Paul Yarnall, and Paul Zachmann. We hope you will join us and perhaps find a photograph that will fit nicely in your home or office.
In addition the exhibit features the photographs of guest photographers Kamil Kozan, Tom McGlynn, and Marcia Mundrick. In the East Gallery we enjoy the photographs of Katherine Crumley. Katherine enjoyed front page articles in recent, local newspapers featuring her photography and her recently developed photography interest at the age of 96. Additionally, award winning photographs by Camera Rochester members
Bev Cronikite, Teresa Hastings, Sheila Nelson Luann Pero, Loretta Petralis, and David Ridley
.
Also exhibiting their work are Gallery Partners and Artists-in-Residence Dick Bennett, Carl Crumley, Gil Maker, Don Menges, Jim Patton, David Perlman, Betsy Phillips, John Solberg, Gary Thompson, Phyllis Thompson, and Sheridan Vincent.
Click Here
to see details of the exhibit and a link to a preview with a selection of photographs from the exhibit. There is no admission fee at Image City and the Gallery is accessible to all. We look forward to your visit for another superb exhibit having a diverse range of subjects and photographic styles by the 26 participating photographers. Certainly you will enjoy and perhaps find a perfect addition for your art collection. Be sure to check out the Picks by Peter Marr and Gallery Partners in a later article of this newsletter.
Call

for Submissions:

The Magic of Light 2017


Submissions are due by November 27
For the tenth consecutive year, we are pleased to let you know that there will certainly be another juried theme show at Image City. Titled -- The Magic of Light 2017, the theme is open, to give you freedom to produce photographs with a wide, creative range of subject and style. The exhibit of selected photographs will be from January 31 to February 19, 2017 at the Gallery.
We are also pleased to announce that Rowe Photo, Video, and Audio will join us in sponsoring the award prizes. You can find all details and the Entry Form for your submission at the special link: The Magic of Light 2017 Call Page. The same information is also available via the Image City Website. Note that there is now also a method where you can enter online.

If you have any questions, please feel free to contact me Gilbert.Maker@ImageCityPhotographyGallery.com or by phone at 585-271-2540.

All Gallery Partners look forward to receiving your submission by November 27.
Feel free to forward this announcement to any of your friends and relatives who might be interested in participating in the Image City Juried Show, The Magic of Light 2017. There is a forward email link at the bottom of this newsletter.
Gilbert Maker, Gallery Partner
Chairman of the 2017 Juried Show at Image City.
Image City Critique Group


Meets December 7 at 6:30pm
The next meeting of the Image City Critique Group will be Wednesday, December 7th, beginning at 6:30 pm. We meet regularly on the first Wednesday of each month. As we have moved into an assignment based format, please contact Don Menges if you are considering joining the group or have misplaced the assignment.
dmenges@rochester.rr.com
Peter Marr's Picks of the Exhibit
After the installation of the photographs Peter Marr, noted photographer and competition judge, has selected three of his favorites and wrote commentary on what appealed to him in making his choices. Peter's Picks is a popular feature of our exhibits as visitors enjoy reading Peter's insightful comments while admiring the photographs
. We very much appreciate Peter's participations at Image City!
Victoria Falls
- by Joel Krenis - The majority of travelers who have had the good fortune to see and experience one of the natural wonders of the world, have marveled at this awesome spectacle as a panoramic expanse of breathtaking beauty. Joel, however, has masterfully captured a smaller segment of one of the spectacular cascades that is equally inspiring and dramatic. Against a backdrop of an immense cataract of churning falling water, Joel has skillfully captured this captivating image from an impressive viewpoint that artistically frames the falls with the diagonal expanse of a massive gorge. He has also astutely included a small segment of a rock structure on the other side of the gorge which adds great depth to the picture, as well as illustrating how the immense amount of water funnels through a fairly narrow channel with thunderous power. The gorgeous ambient lighting seems to dance in harmony with the falls across this huge rocky gorge, highlighting large areas of vegetation and flowering shrubs, all seemingly thriving in one of nature's scenic wonderlands. What is particularly memorable, is that on an outer ledge of the ravine is a single small tree, highlighted superbly against the mist that rises up continuously from the pool at the bottom of the cascade. This is the existing world where this uplifting tree fights for survival in this natural but harsh environment. Above the pounding water it flourishes because it is a free spirit, one that cannot be tamed or kept in captivity. Joel's visionary image has majestically recorded the grandeur, nobility and primeval ferocity of nature, which gives the viewer an exalted inspiration where wild nature is so restorative, something in the world that is larger than any of us. There is sacredness that the environment is still alive, where one can listen for the song of the falls, and unconditionally surrender to creation.
Pierhenge - by Paul Yarnall -
This is an impressive image that has timeless appeal and evokes primeval grandeur and desolation, together with reverence and awe. The print has a wonderful sense of harmony and balance, and Paul has artistically used his photographic skills to interpret the image just as he had visualized it. The quiet light simply makes the subject matter glow as though it were lit from within, utilizing the technique that soft light reveals, whereas harsh light obscures. Using a long camera exposure, the water has been rendered as an impressionistic substrate with subtle hints of movement, whilst creatively eliminating any hint of an horizon or sense of scale. Although this lovely lighting results in a restricted tonal scale, and lower contrast values, the important forms, shapes and textures are recorded compellingly. The structures in the water strikingly bring out an element of mystery, strangely reminiscent of the isolated stone formations of Stonehenge and other ancient ruins. Here, the five pillars are made of wood, as evidenced by their erosion patterns. The two table structures to the left have not suffered such degradation, although the smaller one has tipped over revealing a large surface crack. It is possible that these two tables were constructed of different material or placed there much later than the severely damaged piers, although logically this would not make any sense. Without any other revealing evidence as to what we are really looking at, it is left to the viewer to carefully form their own conclusions as to what they are experiencing in this haunting and memorable print. For myself, I see these structures as compelling visual icons from an unknown time era, that have been superbly captured by Paul in such a way that it gives observers a thought-provoking assemblage that is both mysterious and awe-inspiring at the same time.
High Tension #1 - Paul Zachman -
This is a superb landscape, imaginatively seen, photographed and printed, an image that immediately caught my eye among an impressive series of outstanding prints in Paul's exhibition. The artist has creatively printed the immediate foreground black, from which in a series of light-gray tones, a breathtaking panorama sweeps up from the valley floor, disappearing into the distant hills. The cloudless sky above, printed as a mid-gray, but leaving ample separation so that the peaks and valleys of the hills are wonderfully delineated, all the way down to the horizon line which is hidden by an ethereal band of light mist. Against this delightful landscape which nature has so lovingly constructed, man has spectacularly created an equally impressive vista. Stretched powerfully from the immediate foreground right across the valley, are a seemingly endless series of pylons that carry high voltage transmission lines virtually as far as the eye can see. This impressive array of leviathans proudly stand tall like an army of soldiers awaiting the order to march into battle. These ordered matrices of imposing design elements combine to form their own sweeping patterns, rivaling that of nature in the background, where the pylons themselves could almost be a forest of trees. Such is the majesty of the hills and valleys, the rows of pylons and transmission lines seem to take on a symbiotic relationship with what nature has so lovingly constructed. I would be remiss if I did not comment on the lovely lighting which blends so beautifully throughout this landscape. The artist has creatively used the magical diffuse lighting together with his considerable printing prowess, to emphasize the massive pylon structures in intensive black outlines, whilst inspiringly highlighting the power lines resplendent curves as they effortlessly sweep between each of the supports. Paul has skillfully presented us with a magnificent landscape, one in which nature and man have combined their incredible talents to reveal a panorama of outstanding power, beauty and majesty.
Partner's PIcks of the Exhibit
In addition to Picks by Peter Marr, Gallery Partners have selected three photos for a special mention.
Tracks - Katherine Crumley - One of the exercises photographers often use to hone their craft is to limit themselves to a specific area or a specific tool and study what is before them seeking photographic elements often overlooked at a casual glance. Welcome to 96-year-old Katherine Crumley's world, where she has been making images from her 7

th

floor apartment perch for the past several years. Tracks is my favorite image from this Crumley collection. There are several strong photographic elements in the image that appeal to me, but the strongest is the s-curve created by the road... and reiterated by the tire tracks in the snow, the fence line to the left of the road and once more by the guardrail to the right of the road. The dense foliage on the left contradicts the emptiness of the area to the right holding just a lamppost and road signage. And, in that cluttered left side we are surprised by the only element of color in the image - the American flag! It might seem like an easy thing to just point your camera at an area and open the shutter, but it is an artistic skill that let's Katherine frame a tiny slice of what is in front of her creating a little world that is so interesting and makes us question what we are looking at. There is just enough information in the frame and just as importantly, a lot of information left out of the frame. Congratulations, Katherine. This is a fine image.
Decomposition #5 - by Kamil Kozan
Several of Kamil's photographs in his current eight-image exhibit are very worthy of receiving the award of a Partner Pick. However, his image titled Decomposition #5 was finally singled out as his most outstanding photograph in his excellent exhibit. Like all of his images in his show the overall theme is "decomposing nature under flowing water". Like all of the images in his portfolio, "#5" resembles a water-colored abstract. Kamil accomplishes this kind of impressionistic image by photographing different amounts of water flowing at varying speeds over decaying leaves and other underwater debris. He skillfully balances just the right combination of sharpness and blur to produce artistic combinations like in his award-winning Decomposition #5. Visualizing these images requires the ability to go beyond just looking for images to a higher level of actually "Seeing" artistic compositions. Kamil Kozan is a photographer that truly works at this higher level of "Seeing".
Canal Stre
et Walk - by Devin Mack
- Devin has a wonderful black and white series of urban settings for our enjoyment. In Canal Street Walk he captures the subject at as she finishes crossing the street, slightly in front and to the left of him. She appears to be on a mission and does not make eye contact. Looking past her, the lines of the crosswalk draw one's eye into the picture and it's clear that Devin is near Little Chinatown in New York City. The crosswalk leads us into an arch and some people stopping at a roadside food 'hut' and then further across the other walk and down the street to the background of the photograph. The buildings provide a context or backdrop for the subject and the detail of their height, commercial signs and artwork enhance, but don't take away from the pleasant scene
If this were printed in color our eyes would likely go to the bright truck and the paintings and signs on the buildings as well golden arch of the entrance to "Little Chinatown." However, in black and white the woman stands out. The building and action in the background serve as her frame as she goes about her business for the day. Thank you, Devin for a very pleasurable scene.
Fairy Garden #8 - by Tom McGlynn
- Do you believe in Fairies? You might by viewing Tom McGlynn's wonderful photos of a fairy garden. All of these images are superb, strong images. Fairy Garden #8 stands out a bit stronger than the others. First, the use of strong blacks helps set a strong sensation of mystery. On first look, is this fairy being born? Or is there other mischievous going on? Hard to tell. Also the strong blacks help set the image within a woodland setting. Second by getting down low to the subject, Tom creates an environment easy to believe in. Mushrooms hold up the house (egg). The egg (house) is nestled in other leaves, pine needles and dirt. There is an awareness that we are secretly being admitted into a private world seen by few others. There is a strong sense of humor in this image, as in all the images. As a rational thinker, I do not believe in Fairies. Tom, though, creates a body of work that is very pleasant to view. Who knows; if I ever begin to believe in the idea of fairies; Tom's images will be an excellent place to start.
Image City Photography Gallery, 722 University Avenue
November 27 Last Day Black-and-White Invitational
November 27 Last Day to Submit Entry for The Magic of Light 2017
November 29 First day Holiday Show 2016
December 2, 5 - 9 pm, Reception and Frist Friday Gallery Night for Holiday Show 2016

December 7 6:30pm Image City Critique Group
December 23 Last Day Holiday Show 2016
Image City Photography Gallery Hours
Tuesday - Saturday Noon - 6pm
Sunday Noon - 4pm
Image City will be closed on Thanksgiving Day
There is no admission fee to visit Image City

in the Heart of ARTWALK in the Neighborhood of the Arts
where our mission is to create a quality exhibition and learning experience for photographers and the art-loving community.