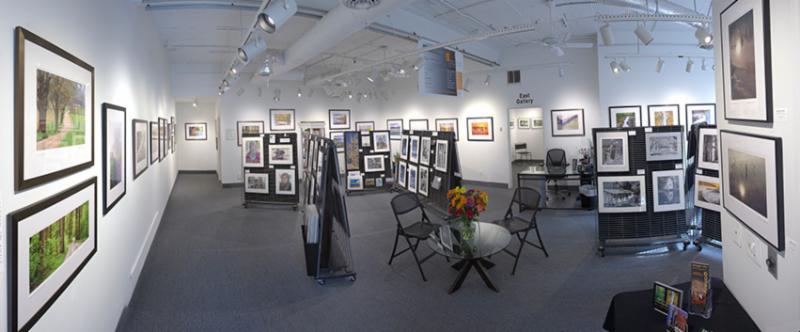 Image City Photography Gallery
Newsletter #112 December 9, 2016
We publish our Newsletter during each of our exhibits to pass along information and reviews of the exhibit, selected images and news of participation opportunities at Image City. We thank you for your interest and we look forward to another great year of fine photographs and events. We hope to see you at each of the 13 shows we produce in 2016.
Holiday Show 2016
Current Show Runs Through Friday, December 23
Looking back on 2016, the Gallery Partners wish to express how very grateful we are to all who have participated at Image City as visitors, exhibiting photographers, and all who have purchased photographs exhibited during our 13 exhibits. We are well on our way to have bookings completed for 2017 and we are looking forward to another successful year, or 12th.
We wrap up the year with our Holiday Show 2016, featuring the photographs by Gallery Partners, Artists-in-Residence, and eight Guest Photographers. It is our 12th Annual Holiday Show and we expand our holiday visiting and purchasing opportunities to include Monday December 5, 12, and 19 for the exhibit. During this exhibit, buyers may remove a photograph at the time of purchase during the Holiday Show, rather than wait until the end of the show. You will find a wonderfully diverse exhibit of photographs; certainly you could find one that would be perfect to purchase for your home or office décor or for a novel gift that friends and family would long appreciate. At the same time you will lend your support to the exhibiting artists and the Gallery

Guest Photographers are Emily Berkson, Josh Bulriss, Bruce Elling, Monica Henoch, Andrew E. Jurman, Ted Tatarzyn, Dick Thomas, and Sharon Yockel. Gallery Partners and Artists-in-Residence are Dick Bennett, Carl Crumley, Steve Levinson, Gil Maker, Don Menges, Dan Neuberger, Jim Patton, David Perlman, Betsy Phillips, John Solberg, Gary Thompson, Phyllis Thompson, and Sheridan Vincent.
Click Here to see our website listing and a link to a preview with a selection of the superb photographs in the show.
For the Holiday Show we will be open additional hours on Mondays.
Peter Marr's Picks of the Exhibit
After the installation of the photographs Peter Marr, noted photographer and competition judge, has selected three of his favorites and wrote commentary on what appealed to him in making his choices. Peter's Picks is a popular feature of our exhibits as visitors enjoy reading Peter's insightful comments while admiring the photographs
. We very much appreciate Peter's participations at Image City!
Dead Sea 8 --
by Emily Berkson --
Emily's outstanding Dead Sea images have a magical quality that truly captures how nature can be as beautiful and awe-inspiring even in the absence of any living animals or plants. I particularly admired print 8 because of the exquisite palette of pastel colors that sweep across the landscape, together with the impressive and inspiring foreground. In the latter, one witnesses a small grouping of saplings that tragically illustrates the life and death struggle for survival in one of the harshest environments on earth. That nature should try and grow and nurture anything, even on the edge of this salt lake is astonishing, but it does support the fact that there is a sacredness that the environment is still alive. What is heart-warming, is the fact that the dead spindly, tree -like structures have created an uplifting and creative design that resplendently towers above the lake. Thankfully, all this was achieved before the high salt content choked off all the nutrients, killing the plants, but their skeleton forms still dance to nature's music in defiance to the utter stillness that pervades this landlocked lake. Visually, it is remarkable that in this hostile setting, the lake surface delightfully glows with a panorama of delicate hues that is unsurpassed in their radiance. The early evening illumination entrancingly transforms the distant hills into a pastiche of warm delicate pinks, pale oranges and reds that look resplendent against the pale blue sky. This soft diffuse lighting spills over across the sea itself, being reflected as gorgeous pastel hues which take on more bluish tones towards the foreground. Gentle undulations on the surface of the Dead Sea create a mystery of their own, and I wonder if these ripples are trying to create music of their own, in competition with the sounds that the dead saplings are creating. This is a truly memorable image that shows how nature can create visual wonderment in an area that is so forbidding.
Peter Marr
Otago Tree Birds -- by Ted Tatarzyn -- Ted is an amazingly talented nature photographer who has traveled to all seven continents, often to remote and sometimes inhospitable areas, to bring back outstanding and memorable images, many of which are in his current print exhibition at the Image Gallery. The artist is a master observer and interpreter of nature, eminently displayed in his uplifting and resplendent photograph, Otago Tree Birds. Like many of Ted's inspiring images, it is printed and mounted on an aluminum substrate that imparts a clarity and brilliance that is unsurpassed. When viewing this remarkable print, one has an exalted inspiration that nature itself would be justly proud of the artist's interpretation of this lovely scene. In diffuse early morning light, with barely a breath of wind in the air, the photographer has expertly used a long exposure to record this epic image. The viewer is aware of a large lake set against a dramatic mountain vista, and in the lake there is a resplendent tree. The latter has a large trunk which gracefully and artistically curves to one side, probably as a result of the prevailing winds in this region. From this splendid trunk system, a series of mostly vertical limbs curve upwards, from which delicate foliage effortlessly spreads out to form a canopy in which a flock of birds use as an overnight roosting site. The intricate arrangement of the branches and greenery create a superb visual pattern set against the mountains and the striking sky that is filled with horizontal layers of impressive cloud formations. The long camera exposure eliminates any visible ripples on the lake's surface, but there is subtle water movement which helps define and characterize the colony of small rocks in the foreground. The size of these rocks indicate that the lake is shallow, which would strongly support why the tree is surviving so well in a lake environment. One creative and imaginative result of the long exposure and quiet light, is that the landscape is bathed in lovely blue tones that makes this entrancing print even more magical, and awe-inspiring. This is an unforgettable image of breathtaking beauty for every viewer to admire and enjoy.

Peter Marr
Peace on Earth -- by Dick Thomas --
Dick's stellar and inspiring exhibition is a great tribute to his passionate love of nature and the environment, and hopefully his fine art prints will give viewers the opportunity to be further aware of the beauty of the remarkable world we live in. Peace on Earth is a majestic and captivating print that would grace any Christmas calendar with its creative eloquence and reverence for nature. Under spectacular soft, diffuse lighting, one is enthralled by an early winter scene in which light snow is gently falling on a lovely sweep of a grassy meadow, which backs onto a magnificent stand of tall trees. The author has creatively used a shutter speed that renders the snow as small distinctive particles that contribute gracefully to the overall atmosphere and perception of this wonderful print. The amount of snow does not completely cover the grass, leaving grassy patterns that flow effortlessly across the foreground before curving around the left hand side of the print and disappearing into the forest. The lovely lighting and diffuseness of the snow particles reveal the power and majesty of the trees, and even many of the stately vertical tree trunks are just visible, adding to the beauty of this pastoral landscape. Into this inspiring vista, one is captivated by the presence of a red fox. The latter is no ordinary fox, for he is in magnificent shape, all the way from his thick bushy tail to his resplendent red coat and remarkable facial features. This is an animal in peak physical condition, that has access to other sources of nutritional food than that which is the result of hunting prowess. Remarkably, the fox has obligingly stopped at the right spot in the frame, and with no fear has allowed his curiosity with the photographer to override his natural survival instincts In such a sublime setting, the fox's presence is further evidence of how wonderful nature is, and how memorable it is for Dick to capture this decisive and special moment, where being at one with the environment has resulted in a spectacular image for every viewer to marvel at and enjoy.
Peter Marr
Partners' PIcks of the Exhibit




In addition to Picks by Peter Marr, Gallery Partners have selected two photographs for a special mention.




Datdawtaung Cave -- by Josh Bulriss

Josh Bulriss, in his excellent Datdawtaung Cave photograph, uses the strong directional light from the outdoors to beautifully illuminate the statues and rocks inside the cave. It is the play of light which makes this image so outstanding. He accomplishes this by placing his camera close to a right angle from the light's path and at a height which allows the light to flow diagonally across the full frame of his image.

A certain uniqueness is created by having the light flow from the right side back to the left side of the image. This angle enables the vertical columns and statues to be side lit from the perspective of the viewer. Each of these structures is front lit from the opening of the cave but dark on the sides facing the viewer. The result is that all statues and most rock structures are partly lit and partly in deep shadow. The fact that the statutes are of three basic sizes produces interest and causes viewers to speculate why. It is meaningful that all of the statues are facing the light at the front of the cave.

Congratulations to Josh for using powerful natural light and interesting subject matter to produce a superb photograph with strong three-dimensional communication.


Towers -- by Bruce Elling -- A frequent visitor to Image City and an original participant in "Through the Student Lens," Bruce's work (as well as his students) often focuses on architectural design. Bruce frequently engages large geometric shapes with plenty of lines and angles to showcase his passion for design. This particular image, Towers, follows Bruce's technique, but with a twist - literally! If we didn't know, from the other examples in this exhibit, that Bruce takes advantage of architectural design; we might be fooled into believing that this image was of something else - perhaps from another world. It appears as a diptych, yet the right and left seems to mirror each other. The curves of the building on the left appear similar to the curves on the right. Perhaps there is a reflection working in this image. Additionally, it is difficult to tell where the straight sides of the building become curved; a bit of intrigue. Another fine image produced by Bruce Elling.

The Magic of Light 2017
Thank you to more than 110 entrants!
For the tenth consecutive year we are looking forward to our annual juried theme show at Image City. Titled -- The Magic of Light 2017, the exhibit of selected photographs will be from January 31 to February 19, 2017 at the Gallery.
Rowe Photo, Video, and Audio will join us in sponsoring the award prizes. Our call for submissions brought more than 110 entrants and we know that we will again have a superb selection of photographs to exhibit. The jury selections for the exhibit are underway and entrants will be notified within the next week or so. We are very grateful to all who entered and we appreciate your support!
Gilbert Maker, Gallery Partner
Chairman of the 2017 Juried Show at Image City.
Image City Critique Group

No Meeting in January 2017
There will be no monthly meeting of the Image City Critique Group in January.
Image City Photography Gallery, 722 University Avenue
December 23 Last Day Holiday Show 2016
December 24 - January 2 Closed for the Holidays
January 3 First day Exhibit by Scott Matyjaszek
January 6 Reception Exhibit by Scott Matyjaszek
Image City Photography Gallery Hours
Tuesday - Saturday Noon - 6pm
Sunday Noon - 4pm
There is no admission fee to visit Image City

in the Heart of ARTWALK in the Neighborhood of the Arts
where our mission is to create a quality exhibition and learning experience for photographers and the art-loving community.