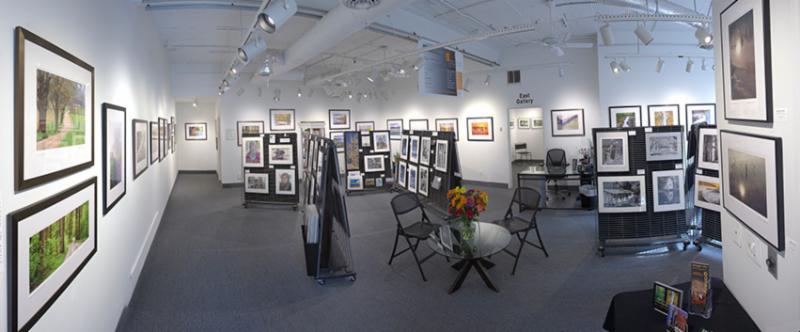 Image City Photography Gallery
Newsletter #116 April 4, 2017
Our Newsletter publishes during each of our exhibits to pass along information and reviews of the exhibit, selected images and news of participation opportunities at Image City. Thank you for your interest and we look forward to another great year of fine photographs and events. We hope to see you at each of the 13 shows we produce in 2017.
Through the Student Lens 2017
Current Show Runs Through Saturday, April 15

First Friday Gallery Night, April 7, 5 - 9 pm
Our current exhibit is Through the Student Lens 2017 featuring the photographs of students from 17 local high schools. It is our eighth annual exhibit of the work of talented photography students. Visitors attending are telling us how much they are enjoying the enthusiasm, vision and perspectives that the young photographers bring to the exhibit. The dramatic photo Jordan by Nadia Linton of Allendale Columbia is the one we chose to promote the exhibit this year. So that the students can experience the full gallery experience, their photographs are available for purchase with proceeds going the artists.

We are again grateful to the sponsorship of Michael Hager at Museum Photographics who printed the photographs in the exhibit and to Jason Campbell of Frameworks of Rochester who mounted them for display. Their underwriting support for the student shows over the years is greatly appreciated.
At the opening reception, Don Menges, who chaired and organized the exhibit, announced that School of the Arts was selected by the Gallery Partners as the Best of the Show. School of the Arts, Cameron Gorham, is the photographer of Asher shown here, a fine example of the art in the exhibit.
Participating high schools are: Allendale Columbia, Brighton, East Rochester, Eastern Monroe Career Center at BOCES, Edison Tech, Fairport, Gananda, Greece Athena, Honeoye Falls-Lima, Penfield, Pittsford Mendon, Pittsford Sutherland, School of the Arts, Webster Thomas, West Irondequoit, Wheatland-Chili and World of Inquiry School. Keeping with the student-artist theme, we also have an exhibit of photographs from the students at Wilson Foundation Academy's Studio 678, a program of the Flower City Arts Center. We very much appreciate the participation of all of the teachers whose guidance and coaching of the student photographers has given an exhibit where everyone's talent is seen.
Guest photographers include Stephen Fielding and award-winning Camera Rochester photographers, Wendy S. Cohen, Steve Kalbach, Robert Mechur, Al Mosher, and Ron Weetman. Steve Levinson will have an exhibit in the East Gallery. Rounding out the exhibit is work by Gallery Partners and Artists-in-Residence,
Dick Bennett, Carl Crumley, Steven Levinson, Gil Maker, Don Menges, Jim Patton, David Perlman, Betsy Phillips, John Solberg, Gary Thompson, Phyllis Thompson and Sheridan Vincent.
Plan to attend First Friday Gallery Night on April 7 from 5 to 9 pm. In honor of Dan Neuberger, the Arena Art Group will be offering $50 awards to 2 students for excellence and creativity in photography. The awards will be presented during the First Friday reception at Image City.
This reception is a great opportunity to view the art, discuss it with the attending artists, and to invest in their photographs.
Click Here
to see our webpage for show details and a preview of photographs in the exhibit.
We were very pleased for the acknowledgement in the Rochester Business Journal March 24 issue when Through the Student Lens 2017 was selected #1 Best Bet for weekend activities in the paper's
Explore section. They featured the photo
Paige by West Irondequoit's Emily Mongelli as an example of the talent in the exhibit.
Portfolio Showcase 2017
Call for Submissions
We are pleased to announce that Image City Photography Gallery in partnership with Kodak Alaris, Kodak, and Rowe Photo, Audio, & Video are inviting you to submit your portfolio of photographs to one of the premier photography events in the area, the
Portfolio Showcase 2017 a Juried Exhibit
August 8 - September 3, 2017
Reception and Grand Prize Announcement August 11
Entries Must be Received by
June 4
This is our ninth year for the Portfolio Showcase. We would like to invite your participation and submissions to this juried competition. A few details:
Each entrant submits a portfolio of eight images on a CD or online

From those submitted, our distinguished judges will select the eight best portfolios. These will be exhibited and offered for sale by the winners at our Portfolio Showcase exhibit in August of 2017.

The Gallery Partners will select the Grand Prize Winner from this elite group.

Prizes totaling $3,000 will be given to the winners generously offered by our sponsors.

We will publish a catalog displaying all eight winning portfolios; the winners will receive a copy and the catalog will be on sale at the gallery.

Those not fortunate to be selected are offered a

free

, optional review of their work. The competition judges will not be a part of these review sessions.

A link of our suggestions of what makes a good portfolio is provided on our web site.
Click Here for full details and the downloadable entry form. You can also get a hard copy of the entry form at Image City Photography Gallery or Rowe Photo

. For the first time this year, you may also enter, pay the entry fee, and upload submitted images online.

Our distinguished judges this year are Gunther Cartwright, Professor Emeritus of Photographic Arts and Photojournalism at the Rochester Institute of Technology, and Jessica Johnston, Curator of Collections and Assistant Director at Visual Studies Workshop in Rochester. Learn more at the full details link mentioned previously.
If you have any questions, please feel free to contact
The Gallery Partners and our sponsors look forward to receiving your submission by June 4 at the latest.

Steve Levinson
Chairman of the Portfolio Showcase 2017
New Course by Steve Levinson
Creating Great Photographs with Adobe Lightroom
After taking this lecture and workshop course, you will be have a workflow that you can efficiently follow for every photograph you make:
importing images into your computer so that you can easily find them at a later time

selecting the best images using an organized process

creating a fine digital image and then

making a fine digital print or posting on the Internet
Wednesday April 19 and 26, May 10 and 17 from 7 - 9 pm (Skip May 3)
Location: We will meet at the historic Pittsford Flour Mill, 15 Schoen Place, Pittsford.
Price: The price for this course will be $165 and the class will be limited to a maximum of eight photographers. You can sign up and prepay for the course at Image City Photography Gallery. Check the Link for Details on Courses at Image City.
Image City Critique Group
Next Meeting is April 5 at 6:30pm
The Image City Critique Group meets next on Wednesday, April 5th, beginning at 6:30pm. Contact Don Menges for details.
dmenges@rochesterrr.com
.
Image City Photography Gallery, 722 University Avenue
April 5 Image City Critiques 6:30pm
April 7 First Friday Gallery Night 5 - 9 pm
April 15 Last Day of Through the Student Lens
April 16 Closed for Easter

April 18 First day of People and Places Exhibit by Jim Patton and David Perlman
April 21 Opening Reception People and Places by Jim Patton and David Perlman
Image City Photography Gallery Hours
Tuesday - Saturday Noon - 6pm
Sunday Noon - 4pm
Closed Sunday, April 16

There is no admission fee to visit Image City
in the Heart of the Neighborhood of the Arts
where our mission is to create a quality exhibition and learning experience for
photographers and the art-loving community.