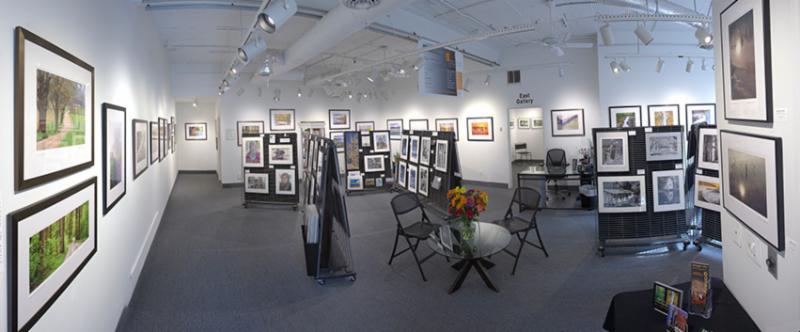 Image City Photography Gallery
Newsletter #117 April 29, 2017
For a webpage version of the

newsletter
Click Here
Our Newsletter publishes during each of our exhibits to pass along information and reviews of the exhibit, selected images and news of participation opportunities at Image City. Thank you for your interest and we look forward to another great year of fine photographs and events. We hope to see you at each of the 13 shows we produce in 2017.
People and Places
by David Perlman and Jim Patton
Current Show Runs Through Sunday, May 14

First Friday Gallery Night, May 5, 5 - 9 pm
Our current exhibit is People and Places by David Perlman and Jim Patton, our Artists-in-Residence. In his exhibit, David has blended his photographic eye with his imagination of an augmented reality where in many of his photographs he takes his artist-engineer's love of mechanism and re-engineers to his visual taste and preference. Jim's photographs are from his third visit to Cuba, last January. He has an exceptional skill to photograph the people that he encounters in such a natural way, we would think he knows them all personally. They are captured appearing as comfortable in front of the camera as Jim is in capturing the character of a broad range of the Cuban people and their colorful environment. In this exhibit, Jim was traveling in the eastern regions, that are not as commonly visited.

In the East Gallery, Partner, Steve Levinson, introduces us to his series of environmental and studio photographs with his two favorite mannequin models in glorious black-and-white. Additional Guest Photographers are Paul Drushler and Dick Thomas as well as award-winning photographers from Camera Rochester competitions: Wendy S. Cohen, Stephen Kalbach, Robert Mechur, Al Mosher, and Ron Weetman
Rounding out the exhibit is work by Gallery Partners and Artists-in-Residence,
Dick Bennett, Carl Crumley, Steven Levinson, Gil Maker, Don Menges, Betsy Phillips, John Solberg, Gary Thompson, Phyllis Thompson and Sheridan Vincent.
Plan to attend First Friday Gallery Night on May 5 from 5 to 9 pm. Our receptions are great opportunities to view the art, discuss it with the attending artists, and to invest in their photographs.
Click Here
to see our webpage for show details and a preview of photographs in the exhibit.
Portfolio Showcase 2017
Call for Submissions
We are pleased to announce that Image City Photography Gallery in partnership with Kodak Alaris, Kodak, and Rowe Photo, Audio, & Video are inviting you to submit your portfolio of photographs to one of the premier photography events in the area, the
Portfolio Showcase 2017 a Juried Exhibit
August 8 - September 3, 2017
Reception and Grand Prize Announcement August 11
Entries Must be Received by
June 4
This is our ninth year for the Portfolio Showcase. We would like to invite your participation and submissions to this juried competition. A few details:
Each entrant submits a portfolio of eight images on a CD or online

From those submitted, our distinguished judges will select the eight best portfolios. These will be exhibited and offered for sale by the winners at our Portfolio Showcase exhibit in August of 2017.

The Gallery Partners will select the Grand Prize Winner from this elite group.

Prizes totaling $3,000 will be given to the winners generously offered by our sponsors.

We will publish a catalog displaying all eight winning portfolios; the winners will receive a copy and the catalog will be on sale at the gallery.

Those not fortunate to be selected are offered a

free

, optional review of their work. The competition judges will not be a part of these review sessions.

A link of our suggestions of what makes a good portfolio is provided on our web site.
Click Here for full details and the downloadable entry form. You can also get a hard copy of the entry form at Image City Photography Gallery or Rowe Photo

. For the first time this year, you may also enter, pay the entry fee, and upload submitted images online.

Our distinguished judges this year are Gunther Cartwright, Professor Emeritus of Photographic Arts and Photojournalism at the Rochester Institute of Technology, and Jessica Johnston, Curator of Collections and Assistant Director at Visual Studies Workshop in Rochester. Learn more at the full details link mentioned previously.
If you have any questions, please feel free to contact
The Gallery Partners and our sponsors look forward to receiving your submission by June 4 at the latest.
Steve Levinson
Chairman of the Portfolio Showcase 2017
Peter Marr's and Partners' Picks
After reviewing the photographs in the current exhibit Peter Marr selected three of his favorites and has written a commentary on why he made the selections. This is a popular feature of Image City exhibits, visitors enjoy reading Peter's insightful comments while viewing the photos. Partners have also made an additional selection for this show.
Slow Freight Passing,
by David Perlman
Along with a distinguished career in academia, David has devoted much of his spare time fulfilling his artistic creativity, by combining his love of photography and his engineering design expertise, to produce many memorable images. His renowned virtuosity has definitely been aided by the onset of the digital era, which he has cleverly utilized in his striking print,
Slow Freight Passing.
His artistic ability was clearly evident in his oil painting of the train station, though it is not apparent why it took him an extra ten years from the age of 15 to finish the work, although I would surmise that High School and College were of more prime importance than a career as a painter of fine art. What I admire in David's epic digital construction, is that he has superbly combined his original art work with his passion for engineering, resulting in a final print that spans many decades of his life. The original oil painting beautifully captures the quietness and ambience of a rural train station. There is a true 3-dimensional feel to the picture from the houses in the background to the woman artistically painted in front of a tall vertical placard and the shadowy figure on the station platform. This peaceful setting is interrupted by the powerful black and white arms of a rail crossing barrier which dominates the left-hand side of the picture. In the final digital print, the artist has elegantly retained all the features of the oil painting, except that he has replaced the crossing barrier with a fairly modern but ageing freight train. This rail leviathan dwarfs the rural railway station and cleverly bridges the technology gap from when the author was 15 until the present time. As an added bonus of accentuating this passage of time, David has graced the sky with an old World War II fighter plane, a P-51 Mustang, an aircraft that was very prevalent in the early years of his life, and one which would be contemporary with early freight trains. This impressive nostalgic image has been beautifully put together by the author, and is a fitting reminder of some of the important milestones in his life. --
Peter A. Marr
Dressed Up
by Jim Patton
Once again Jim's uplifting photographic expertise and remarkable insight into the daily lives of the Cuban populace has resulted in a truly memorable exhibition at the Image Gallery. From so many impressive images, I finally chose Dressed Up to comment further on. This captivating portrait of an elderly lady is moving and inspirational. Despite living a long life enduring poverty and hardship, her smile and demeanor exudes warmth and a glow that would light up any room. Against an outside corner wall, one which had not seen fresh paint for decades, Jim was able to place an elegant high-back chair that was in remarkably good condition, and was probably the prized household possession. Not only was this delightful lady agreeable to be photographed in this chair, she used this auspicious opportunity to wear her best dress, one reserved only for weddings. Coupled with a vintage hat that was a little too big and her favorite long string of beads, she proudly sat for her portrait. The soft ambient lighting with perhaps a little fill light was ideal for this situation. The end result was an enchanting and memorable portrait of a woman whose smile and grace were truly genuine. There was no shame in that she had no teeth, or that her thin bone structure revealed her wrinkled skin. There was a pride and happiness in how she had lived her life, and even through hardship, her hands and beautifully kept nails were evidence of how she had cared for herself. Every detail of her lovely blue patterned dress fitted in wonderfully against the rich wood color and texture of the chair, and the pale pastel hues of the walls provided an ideal background. Having lived through difficult times, refreshingly, this lady has no regrets and the smile and exhilaration on her face is certainly emblematic of her courage and determination in surviving a lifestyle that has little changed for many decades. Jim did an outstanding job in capturing this portrait to perfection.

--

Peter A. Marr


Blending In
by Steve Levinson
Steve's photographic and artistic talents have always been very evident in exhibitions of this work at the Image Gallery. What is remarkable in his versatility in displaying a wide range of subject matter, and this is very evident in his current exhibition in the East Gallery. He has daringly and brilliantly displayed a series of Black-and-White prints that incorporate partial or complete images of a female mannequin. Not only that, the very model that he used is currently on display in the corner of the room. One on my favorite images is Blending In, where the headless mannequin is displayed standing in a tangled mass of reeds and cattails that are anxiously awaiting the return of Spring and Summer. Thankfully, the model has been deliberately placed there, not thrown into the habitat like a discarded piece of trash. At this juncture, I would like to state that even without her detached head, this mannequin is fully cognizant of her thoughts and feelings, just like for example flowers that can touch and feel and communicate with nature. She has retained her dignity, and memories of a life of importance in the display of fashion at a prominent retail store, although she is particularly perturbed by the absence of her head. She is also very proud of her beautifully sculptured female body. Although this body is showing a little wear and tear, it is nothing that could not be fixed or covered by parts of a clothing display. What this mannequin does not know, is that with retail stores closing because of the high demand for online shopping, her job, particularly in high-end stores has been eliminated. Her owner has graciously placed her carefully in the reeds in the hope that a smaller retail outlet will be glad to use her for displays. This mannequin has no knowledge of any of this information, instead her insight is that she has been discarded into an environment that appears to be evidence of how nature is being slowly destroyed. When I look intently at Steve's absorbing and thoughtful study, I also have thoughts that parallel the model's. Steve's creative and uplifting image has a strong symbolism between the loss of retail stores represented by mannequins no longer being needed, and the destruction and demise of vast areas of nature, represented here by the tangled growth of a marshland, even though here, some of it will grow back.

--

Peter A. Marr
| | |
| --- | --- |
| | |
Oak Meadow by Dick Thomas In his artist statement Dick states that "great photographs are created less by technique and equipment but much more by the personal vision of the photographer". In Oak Meadow he has created a photograph which provides the viewer a strong impression of what an early morning walk can be like. It is not a landscape displaying razor-sharp images with strong, vibrant colors, but rather is a photograph built with soft muted colors, almost pastel in nature. This is the way that the landscape looks on an early morning walk, a peaceful and calming time to be walking though the land. Dick successfully mirrors the main tree in the foreground with the second tree in the background--bringing a sense of balance to the composition which complements the color and mood of this photograph. Although the focus is intentionally somewhat soft, there is more than enough detail to provide the viewer with a great deal of information about the landscape. Photographs can have various effects on us---they can excite us, make us marvel, show things that we never have seen, etc. This photograph by Dick moves us by displaying the calm of the early morning, a very successful additional way that photographs can impact the viewer. -- A Partners' Pick
Image City Critique Group
Next Meeting is May 3 at 6:30pm
The Image City Critique Group meets the first Wednesday of the month, next on May 3rd, beginning at 6:30pm. Contact Don Menges for details.
dmenges@rochester.rr.com
.
Image City Photography Gallery, 722 University Avenue
May 3 Image City Critiques 6:30pm
May 5 First Friday Gallery Night 5 - 9 pm
May 14
Last Day of
People and Places
by David Perlman and Jim Patton
May 16
First day of a Retrospective and Memorial of Dan Neuberger and his Photographs
May 19 Opening Reception of a Retrospective and Memorial of Dan Neuberger Photographs
Image City Photography Gallery Hours
Tuesday - Saturday Noon - 6pm
Sunday Noon - 4pm


There is no admission fee to visit Image City
in the Heart of the Neighborhood of the Arts
where our mission is to create a quality exhibition and learning experience for
photographers and the art-loving community.