News of the current exhibit and events at Image City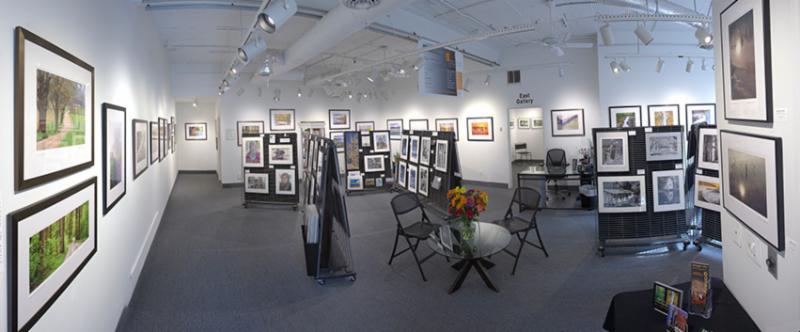 Image City Photography Gallery
Newsletter #131 May 25, 2018
Our Newsletter publishes during each of our exhibits to pass along information and reviews of the exhibit, selected images and news of participation opportunities at Image City. Thank you for your interest and we look forward to another great year of fine photographs and events. We hope to see you at each of the 13 shows we produce in 2018.
The Face of Time
Betsy Phillips
Current Show Runs Through Sunday, June 10
First Friday Gallery Night, June 1, 5 - 9 pm
| | |
| --- | --- |
| | |
Our current exhibit is The Face of Time by Betsy Phillips, Gallery Partner. Betsy's focus of The Face of Time is to illuminate how weather, happenstance, and natural processes such as mold and corrosion, combine over time to transform ordinary objects, much as we are shaped and transformed by our own environment and those that we encounter. The photographs are enhanced using color, contrast and saturation to varying degrees to create a series of abstract "paintings." Subjects include walls, doors, boat hulls -even dumpsters. Joining the exhibit in the Neuberger Gallery is Jim Rappleye, whose creative black-and-white portraits and figure studies were created with film and natural light in studio. Guest photographers are JFK/AJVK, Laura Knecht, Justyn Sweany Wolf, Dick Thomas, and Steve Tryon. Camera Rochester photographers in this exhibit with award-winning photographs from the club competitions are by David Braitsch, Lisa Cook, John Ejaife, Stephen Fielding, and Stephen Kalbach . Gallery Photographers Dick Bennett, Carl Crumley, Gil Maker, Don Menges, Jim Patton, Luann Pero, Betsy Phillips, John Solberg, Gary Thompson, Phyllis Thompson, and Sheridan Vincent round out the show.
The show runs through June 10. First Friday Gallery Night is June 1 from 5 to 9pm. Our receptions are always an enjoyable evening with refreshments and an opportunity to mingle and have discussion with the exhibiting photographers and other guests. With 23 photographers in the exhibit you will surely find a wide selection of art; you will find many to enjoy, appreciate, and perhaps purchase to support the photographers efforts. Click Here to see our webpage for show details and a preview of photographs in the exhibit.
Peter Marr was not available to make his selection for Peter's Picks for this exhibit, Gallery Partners have selected six of their favorites from the Featured and Guest Photographers in the exhibit.
Wisdom by Betsy Phillips Each of these beautiful "faces of time" carries with it a mood, evokes a feeling or set of thoughts. Time has lent some bold colors; others reveal patterns, and each has a texture left by a conspiracy between weather and time. All of these images are of nature's creations - and the variety is remarkable. Wisdom is perhaps the subtlest of the images. Soft colors and the subtle green band bring calm and a sense of peace. Wisdom is a good name for this image. The texture a fine porosity which makes for a visual feast to the viewer. The crack along the top brings lakes and rivers to mind, and all of a sudden we can image ourselves at 20,000 feet, looking down at a landscape. The peacefulness is interrupted by the scratch --handiwork, not of nature but likely of a human visitor. By producing very large photographs Betsy has significantly increase their impact on the viewer, filling their entire visual field and making these photographs a feast for your eyes.
| | |
| --- | --- |
| | |
Landscape with Matching Girl (Death Valley) by Laura Knecht Laura's submitted works include close-ups of rocks in the Valley of Fire, Nevada State Park and grander vistas from Zion and Death Valley National Parks. What unites these photos are the earth tones of gray and tan, and the subdued oranges and somewhat brighter turquoise colors found in various amounts in each image. This one from Death Valley contains the only evidence of human activity. Whether happy coincidence or asking a friend, Laura places the girl in the photo at the power position in the lower left of the image viewing a turquoise area in front of her and to the right in the photo. The figure is on her toes and either reaching upward to view the color or walking trough the frame. Laura includes the girl in the foreground, with the turquoise pattern of rock in the middle ground and a light tan higher rock encompassing the background; giving depth and a three-dimensional feeling to the image. The rounded rock and areas of wearing on the hills provides evidence of the ancient age of the formation following millennia of erosion and wind. The piece de résistance that Laura awards us with is that the girl is wearing a similar colored top as the stone formation that she is approaching. The overall palette Laura employs is subdued and tranquil mix of colors and textures, belying the extremes of climate and daily weather experienced in the Death Valley area. Thank you, Laura for an excellent selection from what I am sure were numerous photos of your trip giving us insight into your photographic talents and compositional skills.
| | |
| --- | --- |
| | |
Snapshot by JFK/ AJVK John has presented us with a portrait showing great respect and admiration for this man. With no matt and a mostly black background, this photo is all about the face which is in sharp focus and well lit. There is a cropped hand at the bottom and so we tend to ignore it, especially because our attention is immediately drawn to the eye as it is peering right at us! John has used an exaggerated broad lighting style hiding half of the face in deep shadow. The blackness of the surrounding background keeps us centered on the details of the face. As we visually move through the image we notice the furrowed forehead, a single ear, the arched eyebrow, the pursed lips, and the wisps of white hair, but we always return to the eye as if there is no way to escape it. We are left to imagine what the expression is all about. He doesn't appear to be too happy. Was he day dreaming and his attention was suddenly drawn to the camera? Is he ill? Perhaps he's just tired and would rather be left alone. Regardless, John has captured a very interesting and provoking portrait in wonderful light.
Melissa: Softness by Jim Rappleye From the beginnings of time, the female nude has been one of the continual subjects for artists...be it paintings, sculpture or photography. Art students often work with nude figure models during their learning process. Jim has produced an amazing exhibit of photographs of the female nude. They are all well posed and lit, Melissa: Softness stands out in this collection. It is not just a photograph of a woman but is an environmental portrait, with the hint of a frame on the left side of the image, echoing the classical window that Dutch painters used so successful (bringing to mind Vermeer and others of his school). The lighting is superb, providing texture to the skin and hair...hence the title "Softness". It is important to note that Jim used available light and traditional film to make these photographs. This is a very classical approach to his photography and it successfully provides beautiful images of all of his models. It is interesting that the model's face is turned away from the viewer, making for a mysterious view of Melissa. It leaves to the viewers imagination the facial expression she had when this photograph was made. This photography is a great example of the collaborative process between a model and the photographer.
A Sentinel for Those Passed by Dick Thomas Cemeteries are the final resting place for those who have passed. Tradition is this country and many others is to commemorate the deceased individual with a stone marker. These can be very simple (like a plaque in the ground) to massive mausoleums. Dick's photography not only shows such monuments but overshadowing them is an enormous tree. It dwarfs the tombstones with its four branched structure. The branches and leaves provide shade and protection from the elements. The composition of the photograph has this tree in the center and filling almost the entire frame almost to ground level. By making the tree the main focus of the photograph it makes it more about the tree and its relationship to the tombstones beneath it. The palate is subtle, with an almost eerie haze in the background. Dick has found beauty in a usually sad place, making a photograph that evokes much feeling and appreciation for its beauty.
| | |
| --- | --- |
| | |
Reflections with Netting by Justyn Sweany Wolf In her artist statement, Justyn discusses how she was encouraged to look more closely to things and see what is there, to find the beauty. This is a critical skill for photographers, not just glancing at something but really looking at it, finding patterns, colors, lighting, etc. In Reflections with Netting she has done this, using her critical skills of observation to photography on the netting and its reflections. The actual netting and the reflection are parts of a pattern that move from the "static" vertical across the top of the photograph to the beautiful flowing wave forms that carry the pattern across the photograph. At the center is a rock, disruption the pattern but somehow undaunted the netting reflection finds it way around the rock. Water is an every changing mirror, and capturing this pattern is key to the success of this photograph. The blue of the sky is the primary color, not of the subject but of the background as it reflects in the water. The netting pattern morphs as your eyes move around the photograph. In the upper right it is symmetrical which on the lower left it is totally distorted, the reflections almost forming circles rather than the rectilinear shape of the netting.
Deadline is Fast Approaching -- Enter by Sunday, June 3
We are pleased to announce that Image City Photography Gallery in partnership with Kodak, Kodak Alaris, Lumiere Photo and Rowe Photo, Audio & Video are inviting you to submit your portfolio of photographs to one of the premier photography events in the area
Portfolio Showcase 2018 a Juried Exhibit
August 7 - September 2, 2018
Reception and Grand Prize Announcement August 10
Entries Must be Received by June 3
This is our tenth year for the Portfolio Showcase. We would like to invite your participation and submissions to this juried competition. A few details:
Each entrant submits a portfolio of eight images on a CD or online

From those submitted, our judges will select the eight best portfolios. They will be exhibited and offered for sale by the winners at our Portfolio Showcase exhibit in August of 2018.

The Gallery Partners will select the Grand Prize Winner from this elite group.

Prizes totaling a value of $3,000 awarded to the winners, generously offered by our sponsors.

We will publish a catalog displaying all eight winning portfolios; the winners will receive a copy and the catalog will be on sale at the gallery.

Those not fortunate to be selected are offered a free, optional review of their work. The competition judges will not be a part of these review sessions.

A link with our suggestions of what makes a good portfolio is provided on our web site.
Click Here for full details and the downloadable entry form. You can also get a hard copy of the entry form at Image City Photography Gallery, Lumiere Photo and Rowe Photo. You may also enter, pay the entry fee, and upload submitted images online. If you have any questions, please feel free to contact steve.levinson@ImageCityPhotographyGallery.com
Steve Levinson
Chairman of the Portfolio Showcase 2018
Only One Openings Left for Steve's Course Starting Next Week
A Course by Steve Levinson
Creating Great Photographs with Adobe Lightroom

After taking this lecture and workshop course, you will have a workflow that you can efficiently follow for every photograph you make:
importing images into your computer so that you can easily find them at a later time

selecting the best images using an organized process

creating a customized creative digital image and then

making a fine digital print or posting on the internet.
Dates: May 30 and June 6, 13 and 20
Location: We will meet a the historic Pittsford Flour Mill, 15 Schoen Place, Pittsford
Price: The price for this course will be $175 and the class will be limited to a maximum of eight photographers. You can sign up and prepay for the course at Image City Photography Gallery. Click Link for details online at "Courses at Image City"-- Steve levinsonphotography.com
Limited Openings Left for Don's Course, Don't Miss Out
A Course by Don Menges
ArtisanWorks
Saturday, June 16, 2018
9:30AM - 6:00PM
Tuition - $175
Instructor - Don Menges
Dmenges521@gmail.com
PhotoShop -> PhotoShoot is a beginner to intermediate level PhotoShop class being taught at the home of one of the most interesting places in Rochester - Artisan Works. This is a basic to intermediate level PhotoShop class combined with a PhotoShoot inside ArtisanWorks. The class is limited to 10 people, so you may want to sign up as soon as you can. A laptop with PhotoShop installed is necessary.

Click Link for full details. You can register at the gallery. Please contact Don with any questions.
Image City Critique Group Meets, Wednesday, June 6

The Image City Critique Group will meet again on Wednesday, June 6th beginning at 6:30 PM. The assignment this month is anything "Spring".

Please email Don Menges if you would be interested in a Gallery Discount Card for printing at Scott's Photo. Cards are available at the Gallery for those who have already signed up. You must be a participating member of the Critique Group.
Image City Photography Gallery, 722 University Avenue
June 1 First Friday Gallery Night 5 - 9 pm
June 6 Image City Critiques 6:30pm
June 10 Last Day of The Face of Time by Betsy Phillips
June 12 First day of Diners, Drive-Ins and More.... by Carl Crumley
June 15 Opening Reception Diners, Drive-Ins and More.... by Carl Crumley
Image City Photography Gallery Hours
Tuesday - Saturday Noon - 6pm
Sunday Noon - 4pm

There is no admission fee to visit Image City
in the Heart of the Neighborhood of the Arts
where our mission is to create a quality exhibition and learning experience for
photographers and the art-loving community.