News of the current exhibit and events at Image City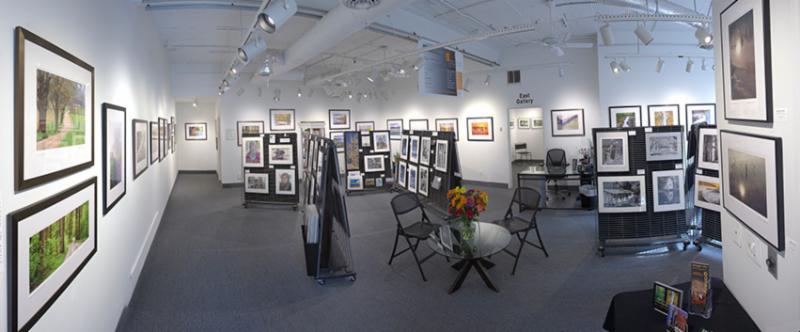 Image City Photography Gallery
Newsletter #141 February 28, 2019
For a web page version of the Newsletter, Click Here
We publish our Newsletter during each of our exhibits to pass along information and reviews of the exhibit, selected images and news of participation opportunities at Image City. We thank you for your interest and we look forward to another great year of fine photographs and events. We hope to see you at each of the 13 shows we produce in 2019.
Our current exhibit at Image City is
Peter's Picks 2017: a Retrospective, featuring photographs that had been selected a "Picks" by Peter Marr and Gallery Partners in our 2017 exhibits. Thirty-six photographers are returning with their selected photographs that have a wonderfully wide range of subjects and styles demonstrating much of the diversity of current photography that we see at Image City.
Additionally, Guest Photographers for the exhibit include Edgar Ballestas, who is joining us in the second of three exhibits he will produce as our current Visiting Artist. He continues his series of stunning night photographs of New York City. In the Neuberger Gallery, Gary and Myrna Paige present an impressive selection of photographs taken last year during an expedition to Madagascar. Their photographs brilliantly depict the people, wildlife, culture and landscape of a country not often visited as a photographer's destination. Rounding out the show are Artists-in-Residence, Jim Patton, David Perlman, Phyllis Thompson and Gary Thompson, and Gallery Partners, Dick Bennett, Carl Crumley, Steve Levinson, Gil Maker, Don Menges, Luann Pero, Betsy Phillips, John Solberg and Sheridan Vincent.
We also have an exhibit of photographs by Gallery Partners to coincide with our neighbor, Writers and Books annual event, "Rochester Reads". The book for 2019 is American War by Omar el Akkard.
Click Here to see our website listing, with the full list of participating photographers and a link to a preview of a selection of the superb photographs in the show. The exhibit runs through Sunday, March 17. Our hours are noon-6pm, Tuesday through Saturday and noon-4pm on Sunday. With more than 50 photographers exhibiting their art, you will certainly find an interesting variety of both subject and style. We encourage you to visit, enjoy the art, and support the artists by making a purchase of their fine photography. There is no admission fee at Image City and the Gallery is accessible to all.
| | |
| --- | --- |
| | |
Peter Marr is the man of "Peter's Picks". Beginning in January 2008, Peter would view each exhibit and select his favorites by the featured and guest photographers and write a commentary on each of his selections. His wife, Maureen, assisted by transcribing the commentary. Incredibly, over the ten years, Peter wrote 390 commentaries. The feature has been very popular and an honor for the photographers that were selected and we are extremely grateful for his involvement with us at Image City. Peter was born in England in 1935 and came to live in the United States in 1968. He worked for the Eastman Kodak Company for 34 years, retiring in 1998. He has won numerous photography throughout Kodak and in International Salons, including 5 George Eastman Medals, which is the top honor awarded to the most outstanding photo in the Annual Kodak International Salon. He has served as a judge for many years in both local and international photographic competitions, and is a past president of the Kodak Camera Club and past chairman of many of the Kodak Camera Club organizations. His bird photography has been the subject of several one-person exhibits, including at Ding Darling NWR, in Sanibel, Florida, The Roger Tory Peterson Institute in Jamestown, New York, and at the Webster Public Library in Webster. In 2017, Peter made nearly one half of the Picks before he began a well-deserved retirement from his involvement with us. We now continue each exhibit with "Partners' Picks" to extend the tradition that Peter started.
Partners' Picks of the Exhibit

After reviewing the photographs by our Guest Photographers in the current exhibit, Gallery Partners selected their "picks" from the show and include a descriptive commentary on why we made the selection.
Night at the Oculus by Edgar Ballestas
Continuing in his series of spectacular images of New York City, three of Edgar's photos in this exhibit involve the One World Trade Center. The word oculus is from Latin meaning 'eye' and is usually a circular opening in the center of a dome or in a wall. Designed by Spanish architect Santiago Calatrava to resemble a winged dove, this curved structure in Edgar's photo is the transportation hub at the World Trade Center. Edgar artfully places the Oculus in such a way that the spikes of the building give us a view of the World Trade Center in the background. The curvature of the building stands in stark contrast to the towers that surround it. A single figure, place by Edgar at an appropriate position in the image demonstrates the immense scale of the buildings and reminds us of the immeasurable tragedy that occurred at this site. Neatly balancing the figure is a simple beam of light to the right of the figure. The tact sharp image is a hallmark of Edgar's, but the softness of the curves of the Oculus is a soothing transition from the harsh realities that exist at the site. Wonderfully composed and articulately presented is this Night at the Oculus.
| | |
| --- | --- |
| | |
Diademed Sifaka on Siesta
by Gary Paige Gary and Myrna present a wonderful show of photographs they took on a trip to Madagascar. They term this part of the world A World Apart and their photographs show the wild life and the people of this amazing county. The trip took a great deal of planning, as it is not something that you show up at the airport and get bused to each location along with 40 of your closest friends! The Diademed Sifaka, or diademed simpona, is an endangered species of sifaka, one of the lemurs endemic to certain rain-forests in eastern Madagascar. This species is one of the world's largest living lemurs, with a total adult length of approximately 105 centimeters, half of which is its tail! These contrast with some of the smaller primates who "modeled" for the Paige's.Great nature photographs are more than just documenting what the animal looks like, but creates an engrossing portrait, showing its character and having it look directly into your eyes develops a feeling of intimacy with the Sifaka. Gary has captured the gestures of an animal which probably is most often seen from a distance, moving through the trees of Madagascar. Thus. this allows the viewer to do what we always do with animal, anthropomorphize them, giving them "human" characteristics, if only in our minds. This allows the viewer to feel an almost kinship with the lemur.The pose is one which seems so natural and relaxed, you might almost expect it to reach down and pick up a soft drink and a bag of chips. The colors of the photography play off well with each other...the strong bright lemur colors against the neutral underbrush green leaves. Framing is centered but his head is in the upper left-hand quadrant, making for a very pleasing composition.
| | |
| --- | --- |
| | |
Malagasy Rice Field by Myrna Paige As with many post-colonial countries, Madagascar has had its share of political and economic problems. It's an economically developing nation, with a major export has been captured very nicely by Myrna. The Malagasy Rice Field that she illustrates is only about 20% of the photo but grabs our eye immediately. It's lush green color contrasts sharply with the scrub land surrounding it. The rice field could be an image by itself, but Myrna decides to 'zoom' out to provide us with a better idea of the area within which this field resides. The concentric half circles beginning with the irrigation ditch in the lower left, guide the eye diagonally to the upper right of the image where one notices a small hut presumably the next stop for the woman carrying a bucket through the field. Her straight stature and determined walk speak to the intense labor needed for this type of agriculture. Her bright red/orange outfit stands out of the green colors of the vegetation and the earth tones of the hut, scrub brush and small cliffs at the edge of the field. Myrna has provided us with a positive image of creating something positive from a sparse land and the determination and hard work that the people of the land are willing to give.
Artists Presentation - Madagascar: A World Apart
Photographs by Gary and Myrna Paige
Myrna and Gary Paige's photography expedition to Madagascar last year yielded many more exceptional photographs than they could exhibit with us in the Neuberger Gallery. If you would like to see many more photos and learn of their experiences and more about the culture, wildlife, and landscape of Madagascar, we have scheduled a special presentation at Image City at 7pm, Friday, March 8.
We hope you will join us for this special event!
Image City Critiques Group Meets March 6

The next Image City Critique Group meeting is Wednesday, March 6th, beginning at 6:30 PM. The assignment for the March is "fences." Please bring 2 or 3 prints for us to critique. Please email Don Menges with any questions.
Image City Photography Gallery, 722 University Avenue
March 1, 5 - 9pm, First Friday Gallery Night
March 6, 6:30, Image City Critiques Group Meeting
March 8, 7 pm, Artist Presentation: Madagascar: A World Apart by Gary Paige
March 17, Last Day of Peter's Picks 2017 - A Retrospective
March 19, First Day of Through the Student Lens 2019
March 22, 5 - 8:30pm, Reception for Through the Student Lens 2019
Image City Photography Gallery Hours
Tuesday- Saturday Noon - 6pm
There is no admission fee to visit Image City and we are accessible to all.

in the Heart of the Neighborhood of the Arts
where our mission is to create a quality exhibition and learning experience for photographers and the art-loving community.