News of the current exhibit and events at Image City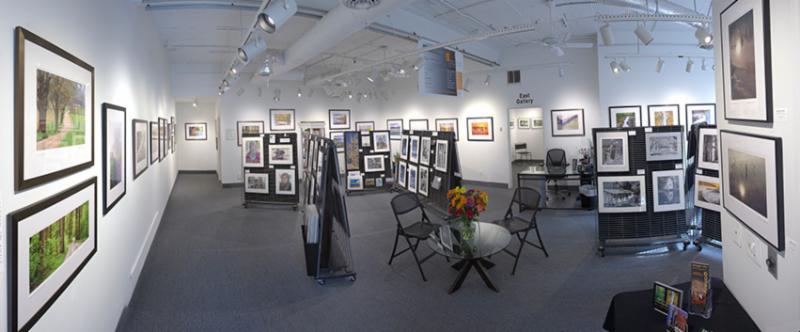 Image City Photography Gallery
Newsletter #144 May 24, 2019
Our Newsletter publishes during each of our exhibits to pass along information and reviews of the exhibit, selected images and news of participation opportunities at Image City. Thank you for your interest and we look forward to another great year of fine photographs and events. We hope to see you at each of the 13 shows we produce in 2019.
by Jim Patton and David Perlman
Current Show Runs Through Sunday, June 9
First Friday Gallery Night, June 7, 5 - 9 pm
Our current exhibit is Fantasy & Reality featuring the photographs of Gallery Artists in Residence, Jim Patton and David Perlman. Their selections of photographs, bring us views of David's creative fantasies and Jim's photojournalist captures of the reality of life in the Mississippi Delta, home of blues music and many wonderful people living in poverty. We very much appreciate the artistic contributions and longtime support Jim and David have brought to Image City since the inception of the Gallery.
Joining Jim and David, we have exceptional photographs by eleven Guest Photographers: Lisa Cook in the second of three shows as our current Visiting Artist; Guest Photographers, David and Irene Burnet, Marisa Nicodemus, Monroe Payne, and in the Neuberger Gallery d. dargan teska and Mike Shoemaker; and award-winning photographs from Camera Rochester competitions by Stephen Kalbach, Sheila Nelson, Alex Pendleton, and Ron Weetman.
The show will also include the work of Artists-in-Residence, Gary Thompson, and Phyllis Thompson, and Gallery Partners Dick Bennett, Carl Crumley, Steve Levinson, Gil Maker, Don Menges, Luann Pero, Betsy Phillips, John Solberg, and Sheridan Vincent.
Plan to attend First Friday Gallery Night on June 7 from 5 to 9 pm. Our receptions are a great opportunity to view the art, discuss it with the attending artists, and to invest in their photographs. With 24 exhibiting photographers, you will enjoy the range and diversity of the show. Click Here to see our webpage for show details and a preview of photographs in the exhibit.
Partners' Picks of the Exhibit
After reviewing the photographs by the Featured and Guest Photographers in the current exhibit, partners have selected our favorites and have written a commentary on why we made the selection. This is a popular feature of Image City exhibits, visitors enjoy reading the insightful comments while viewing the photos.
Boulevard of Broken Dreams by d. dargan teska
d. dargan's four muted, monochromatic portraits share distinctive elements of what it means to be human - connection, danger, dreams and failure. Boulevard of Broken Dreams reminds me of the song from the 60's - "Is that all there is?" sung by Peggy Lee. One 'rule' of composition is that if the subject is moving, its placement is generally to the left of the fame so that the viewer's eyes visualize the space the subject is walking into. d. dargan places her subject to the left of the frame, moving to the left, out of the frame. The contemplative figure, somewhat slouching seems to be purposefully walking away. The rain and fog in the urban landscape and the slightly tilted background adds to the bleakness of the subject. Thank you to Deb for a well thought out composition.
Brooklyn Chapel by Jim Patton
The Brooklyn Chapel is the gentle structure amidst the fields of cotton, now waiting for Spring to bring their new growth and green to the landscape.The chapel, made famous by the movie, "The Help", sits in the hedge row separating the vast flats.The trees bare their branching structures, setting a visual context for the chapel. The stark rows of sleeping cotton plants point our attention directly to the chapel, inviting us to look closer, to explore the details. The photograph could almost be a monochrome in browns - a snowless winter scene of the South. What feeling does this photograph bring to you? Jim has presented a wonderful image of this place, this chapel. Enjoy!
Life on the Porch by Jim Patton
Jim has captured just a moment in unfolding life stories, and presented a photograph that we can take our time with - it offers so much. The man sits on the old couch out on his porch , comfortable, at ease, with no pretense. Working shoes off, two little pups at his side. We can imagine he's a working man - does something with NAPA, has a family. Oh, his daughter walking on-stage with the potato chip bag. There's the "No Trespassing" sign that increases its prominence by its placement in a corner of the triangle - man, sign, daughter. What's that about? It's all in a moment, and we're invited guests. Once again, Jim shows his ability to capture and share moments of humanity, this time from our own South.
| | |
| --- | --- |
| | |
Ready for Visitors by Monroe Payne My first impression of Monroe Payne's image, Ready for Visitors, is a 'Sense of Place.' Monroe has given us a wonderful image full of life and warmth. We are taken behind the scene of perhaps a busy thoroughfare, hidden from view by the peach colored walls of the buildings.The perspective and composition in the image enable us to be transported through the cobbled street to a pup waiting patiently for a visitor or a walk and then beyond to an ornate door. One might ask what's behind the door? Above the door are two windows with the top window catching the reflection a blue sky. Balconies overflowing with flowers and vines add to the serenity of this scene. The angle of the camera emphasizes the leading lines of the buildings on either side of the walkway that guide us into the photograph to the door and two windows at the far end. The door and two windows are off center allowing room for the pup to roam in the lower third of the picture. The depth of field is spot on. The image looks as if it may have been edited using digital software that a gives a pleasant painterly feel to the image. This Ready for Visitors conveys a peacefulness through the use of color and composition. Monroe's image projects a quiet hidden place where neighbors can converse over their balconies with the smell of simmering pots of food in the air. The Inherent charm of this place and the impression that people derive from its atmosphere give us a sense of place with an unfolding story.
Gears by David Perlman As you look at David's collection of images for this show you can't help but notice his whimsical style. There are often "objects" hanging off his frames or water spigots pushing out of the middle of the image. Gears goes beyond these and offers us a functioning clock with the correct time; six, three dimensional blocks with photographic gear elements on the surface; and a combination lock that actually turns (I tried it). All of these elements are fixed on a base photograph of several gears. Your first inclination is that the black frame encompasses B&W elements, but there are also gold, silver, brass and small red and green buttons on the clock. The more time you spend with this photographic potpourri the more interesting little ingredients you'll find. Typical David!
Piston Rods David Perlman David has a penchant for moving parts. If his photograph doesn't explicitly have actual moving parts, the image portrays them realistically. Piston Rods is one such image. I am drawn immediately to the large red vertically positioned "rods" as if they are just about ready to be shoved into motion by a sudden explosion on top of invisible pistons. The rods hold the only color in this photo, save a small blue patch, so they grab our attention instantly. The larger than life nuts and bolts hold this machine together as the wheel behind all this machinery is about to turn. This image "feels" big and powerful and just about to put into motion as David has successfully intended it to be.
<![if !vml]>
<![endif]>Lake Ontario Icescape by Michael Shoemaker Mike has some wonderful color landscapes of different areas where he and his wife have visited over the past 20 years. He won an award for his winter view of the Sodus Lighthouse. However, the one that grabbed my attention was Lake Ontario Icescape. Photography is "reading light" and Mike crafts an excellent example of how it is done. Creating a photo close to sunrise or sunset, the so called "golden hour" produces soft lighting from a lower level of the sky. Taking the same image at mid-day with harsh lighting leads to scenes with few shadows that rapidly change from bright light to black. Soft lighting as Mike highlights here, shows gradual gradations from the deep shadows to the lighter areas. The addition of these softer shadows generates the sense of depth and three-dimensional quality to the landscape. Mike also uses a soft pallet of colors. The snow and ice form a nice smooth transition from the foreground to the background that allows your eye to wander and partake of the serene view. Of course, all this is in contrast to the harsh conditions that Mike likely experienced in order to share this wonderful icescape with us.
We are pleased to announce that Image City Photography Gallery in partnership with Adobe, Epson, Kodak Alaris, and Lumiere Photo are inviting you to submit your portfolio of photographs to one of the premier photography events in the area. Note that the deadline for submissions is fast approaching.
Portfolio Showcase 2019,a Juried Exhibit
August 6 - September 1, 2019
Reception and Grand Prize Announcement August 9

Entries Must be Received by June 9
This is our eleventh year for the Portfolio Showcase. We would like to invite your participation and submissions to this juried competition.
Each entrant submits a portfolio of eight images on a CD or online

From those submitted, our judges will select the eight best portfolios. These will be exhibited and offered for sale by the winners at our Portfolio Showcase exhibit in August of 2019.

The independent judges will select the Grand Prize Winner from this elite group.

Prizes totaling a value of more than $2,500 will be given to the winners, generously offered by our sponsors.

We will publish a catalog displaying all eight winning portfolios; the winners will receive a copy and the catalog will be on sale at the gallery.

A link with our suggestions of what makes a good portfolio is provided on our web site.
Click Here for full details and the downloadable entry form. You can also get a hard copy of the entry form at Image City Photography Gallery and Lumiere Photo. You may also enter, pay the entry fee, and upload submitted images online.
If you have any questions, please feel free to contact
The Gallery Partners and our sponsors look forward to receiving your submission
Steve Levinson
Chairman of the Portfolio Showcase 2019
A Course by Steve Levinson Starts Next Week
Creating Great Photographs with Adobe Lightroom

After taking this lecture and workshop course, you will have a workflow that you can efficiently follow for every photograph you make:
importing images into your computer so that you can easily find them at a later time

selecting the best images using an organized process

creating a customized creative digital image and then

making a fine digital print or posting on the internet.
Dates: May 29 and June 5, 12, 12, 7 - 9:15 pm
note there has been a date change from when originally announced
Location: We will meet at the historic Pittsford Flour Mill, 15 Schoen Place, Pittsford
Price: The price for this course will be $190 and the class will be limited to a maximum of eight photographers. You can sign up and prepay for the course at Image City Photography Gallery. Check the link for details online at "Courses at Image City"--
Image City Critique Group
Next Meeting is June 5 at 6:30pm
The next Critique Group meeting is Wednesday, June 5th beginning at 6:30 PM. The assignment for June is to take photographs that have 3 distinct subjects. They can be 3 of the same subjects or 3 different subjects. Please contact Don Menges (dmenges521@gmail.com) if you have any questions.
Image City Photography Gallery, 722 University Avenue
May 29 First of 4 Sessions Creating Great Photographs with Adobe Lightroom - Steve Levinson
June 5 Image City Critiques 6:30pm
June 7 First Friday Gallery Night 5 - 9pm
June 9 Last day of Fantasy & Reality Exhibit
June 9 Deadline for Submissions - Portfolio Showcase 2019
June 11 First day of Black and White Invitational Exhibit
Image City Photography Gallery Hours
Tuesday - Saturday Noon - 6pm
Sunday Noon - 4pm

There is no admission fee to visit Image City
in the Heart of the Neighborhood of the Arts
where our mission is to create a quality exhibition and learning experience for
photographers and the art-loving community.