News of the current exhibit and events at Image City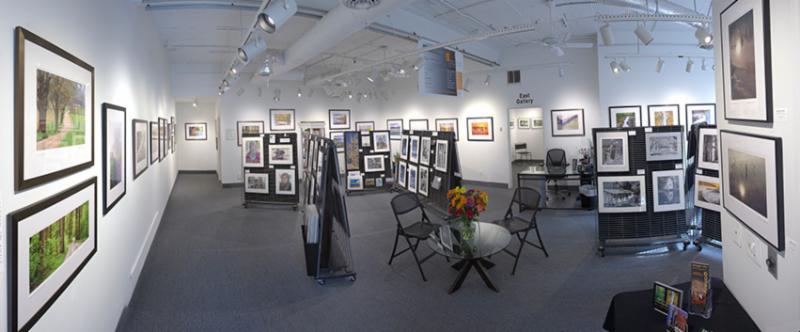 Image City Photography Gallery
Newsletter #149 October 11, 2019
Our Newsletter publishes during each of our exhibits to pass along information and reviews of the exhibit, selected images and news of participation opportunities at Image City. Thank you for your interest and we look forward to another great year of fine photographs and events. We hope to see you at each of the 13 shows we produce in 2019.
Current Show Runs Through Sunday, October 27
| | |
| --- | --- |
| | |
Our current exhibit at Image City Photography Gallery is SEE the Light by Anthony Ryan, who presents his exceptional landscapes of iconic mountains of Patagonia, waterfalls of coastal Iceland, sandstone formations and canyons of the Southwest, rolling hills of Tuscany, and rain forests of the Pacific northwest. He demonstrates a prolific series from the last three years Searching, Exploring, and Experiencing; a process he applies with great success. His expressed goal "is to create an image that brings you into the landscape, reflects what I felt in the moment and communicates what I experienced". We believe you will see that he has certainly exceeded his goals with this exhibit. Joining the show are Guest Photographers, Joel Krenis, returning for the third of three shows as our current Visiting Artist, Julie Oldfield in the Neuberger Gallery, Jim Dusen and John Retallack. Joel, Julie, Jim and John certainly enhance the Gallery exhibit with a variety of photographic experience and outstanding photographs. Topping it off, we have award-winning photographs from Camera Rochester competitions by Lisa Cook, Susan Kaye, David Kotok, and Michelle Turner.
Also exhibiting photographs are Artists-in-Residence, Jim Patton, Gary Thompson and Phyllis Thompson, and Gallery Partners, Dick Bennett, Carl Crumley, Steve Levinson, Gil Maker, Don Menges, Luann Pero, Betsy Phillips, John Solberg and Sheridan Vincent.
We have had many complimentary comments from visitors, who have enjoyed the work of the 21 participating artists and their stimulating variety of both subject and style. We encourage you to visit, enjoy the art, and support the artists by making a purchase of their fine photography. There is no admission fee at Image City and the Gallery is accessible to all.
Click here for the details of the show and a link to a preview gallery. The exhibit runs through Sunday, October 27.
Partners' Picks of the Exhibit

Gallery Partners have picked their favorite photographs by the Featured and Guest Photographers in the exhibit; our choices for "Partners' Picks".
| | |
| --- | --- |
| | |
Fitz Roy Sunrise, in Argentina by Anthony Ryan Fitz Roy Sunrise, in Argentina, was selected as the Partner Pick for this exhibit. In honesty, though, any one of Anthony's photographs could have been selected. Some of this review is unique to this image, but most is applicable to all of them. Notice the exceptional sharpness of the rock formations in the foreground as well as in the mountains hundreds of miles away. You will find this degree of sharpness in all of his photographs. Anthony has several techniques he employs to get these results. Some of which he will divulge if you ask him. Anthony has an uncanny eye when he composes his images. Note how the waterfalls dive sharply to the lower right corner creating a powerful diagonal matched only by the power of the falls themselves. Look at the majestic mountains at the top third of the image and recognize a seemingly mirror image of the falls in the opposite direction. It's important to note that many photographers will wait for several days just to see this mountain range as it is blocked by clouds most of the time. There is so much to discover in all of Anthony's photographs. Spend some time with each of them!
| | |
| --- | --- |
| | |
Rochester by Jim Dusen We were drawn to the composition and the colors of Jim Dusen's image, Rochester. Jim's image shows us a city that has encompasses both historical and contemporary structures. The colors of the orange brick along with the turquoise of the distant building add interest and energy to the image. The details of the city's multifaceted architectural elements entice the viewer to see historical ornamental structures as well as modern, stark 20th Century structures, side by side. The rectangular buildings framing the image move us back into the center of the photograph to the many-windowed turquoise building. This building is the Powers Building that was built in 1869. The crispness of the image allows us to see the cast iron and stone façade that was popular in the 1800's. Another of the historical structures in the image is the Reynolds Arcade Building that was originally built in 1828 and later rebuilt. These preserved edifices are reflected in the stark, steel and glass of the modern, black Crossroads Office building on the corner of Main and State. From the towering windows above we look down on the rooftops below and get a feeling of the density that sometimes exists when a city reinvents itself over the years. Jim Dusen's Rochester is beautifully crafted, giving us a visual view of an ever-evolving cityscape
Hope Dealers #17 by Julie Oldfield Photography is not always pretty. In fact, Julie uses her talent to show us the crisis at hand. The Hope Dealers Be the Change organization picked up over 100,000 discarded needles to date! That number is staggering. If nothing else, this collection of photographs has to alarm you. Selecting a single photograph does not tell the entire story. The composition of #17 is the most dramatic and with the best lighting, but it really takes all of these photographs to tell the story. Talk with Julie if she is at the Gallery when you are. Recognize the dedication of this organization and please visit hopedealersbtc.com for more information.
Entries Must be Received by November 3, 2019
After thirteen successful editions of our annual juried show, we are pleased to let you know that there will certainly be another. The theme of the 2020 Image City Juried Theme Show is again titled The Magic of Light. The theme is open, to give you freedom to create astonishing photographs. The exhibit of selected photographs will run from January 2 and January 26, 2020 at Image City.
You can find all details and Entry Form for your submission at the special link: The Magic of Light 2020 Call Page. The same information is also available via the Image City Website. You can also get a hard copy of the entry form at Image City Photography Gallery. Again this year, you may also enter, pay the entry fee, and upload submitted images online.

If you have any questions, please feel free to contact me at Dick.Bennett@ImageCityPhotographyGallery.com or by phone at 585-271-2540.

We very much appreciate the continued participation of Lumiere Photo with our juried shows. All Gallery Partners look forward to receiving your submission by November 3, 2019.
Feel free to forward this announcement to any of your friends and relatives who might be interested in participating in the Image City Juried Show, The Magic of Light 2020. There is a forward email link at the bottom of this announcement.
Dick Bennett, Gallery Partner, Chairman of the 2020 Juried Show at Image City
Image City Critique Group Meets on November 6
The Image City Critique Group will meet next on Wednesday, November 6th, beginning at 6:30 PM. It's a ways away, but the next assignment is going to take some work on your part. We want you to try and capture emotion with your photograph. This can be, but doesn't have to be, a photograph of a person having an emotional moment... it has to be a photograph that YOU feel emotional about and hopefully WE will have an emotional connection to as well. Here is a link that might help you better understand this. We want you to bring a photograph that you are really proud of and that YOU really like. If you only have 1, that's fine. How to Capture Emotion in Your Photographs - Eric Kim. Contact Don with any questions. Dmenges521@gmail.com.
Macro Photography Workshop, November 23: Sold Out
We are very pleased that the workshop has "sold out" quickly and we are no longer able to accept reservations. Don Komarechka is well known for his exceptional workshops and has published the book on macro photography. The Workshop was limited to 10 participants. We will look for other workshop and seminar opportunities in the future.
Image City Photography Gallery, 722 University Avenue
October 27, Last Day of SEE the Light by Anthony Ryan
October 29, Opening day next exhibit Love of Land and Water by Gary & Phyllis Thompson
November 1, 5 - 9 pm, Reception for Love of Land and Water by Gary & Phyllis Thompson
November 3, Last Day for Submissions to The Magic of Light 2020 Juried Show
November 6, 6:30 pm Image City Critique Group
Image City Photography Gallery Hours
Tuesday - Saturday Noon - 6pm
Sunday Noon - 4pm
There is no admission fee to visit Image City

in the Heart of the Neighborhood of the Arts
where our mission is to create a quality exhibition and learning experience for photographers and the art-loving community.