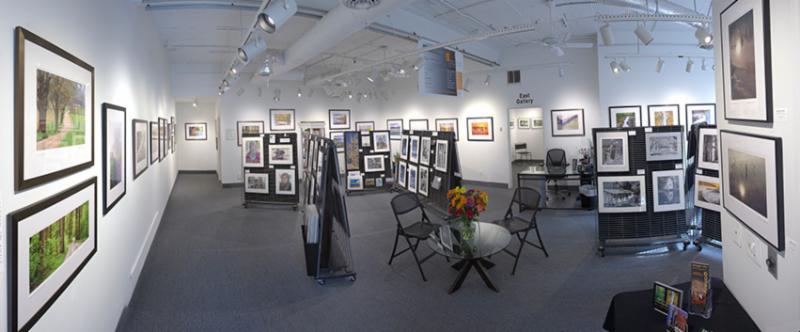 Image City Photography Gallery
Newsletter #157 May 15, 2020
A new resource from the Image City Photography Gallery!
We miss you; the many photographers and patrons of our Gallery who share our love of photography. With the gallery temporarily closed and all of us practicing social distancing as much as possible, the partners wish to provide a new free resource to the community which we hope is valuable and fun for anyone interested in photography. We will periodically send links for the three components of our plan through the Image City Photography Gallery newsletter.
Our Goal;
To increase the enjoyment of photography and improve our personal work.
Who are recognized as excellent photographers?
A video, documentary or short clips about a famous legacy photographer or one who is currently working will be shared. Example: Do you know the work of Dorothea Lange?
What online learning is available?
Whether we use a cell phone or many other types of cameras, there are many videos online that could be useful for us to improve either our methods of taking photos or our post-production skills. We'll share some of our favorites to give you some ideas.
Who are some local photographers?
We will feature creative work of talented photographers in the Greater Rochester area who have exhibited at Image City and whose work can be inspirational. Example: Anthony Ryan.
As we continue our quest, we would appreciate your feedback. If you feel that this program is helpful, we will continue this feature as an additional resource for the community.
Image City's mission statement is: Creating a quality exhibition and learning experience for photographers and the art-loving community.
This project is another way to achieve our mission. Click Here if you would like to respond with feedback.
Image City @ Home
Issue #3
Profiles
Cig Harvey is a wonderful photographer and teacher. We learn of her accomplishments from her website:
Cig Harvey is an artist whose practice seeks to find the magical in everyday life. Rich in implied narrative, Harvey's work is deeply rooted in the natural environment, and offers explorations of belonging and familial relationships. She is the author of three sold-out books, You Look At Me Like An Emergency, Gardening at Night and You an Orchestra You a Bomb.
Her first solo museum show was held at the Stenersen Museum in Oslo in 2012 in conjunction with the release of her first monograph, You Look At Me Like An Emergency (Schilt Publishing, 2012). The book is a personal exploration of love, loss, longing and belonging. You Look At Me Like An Emergency sold out in all editions and was selected by Photo District News as one of the best books of 2012. It was widely reviewed by international publications, including The Independent and The Boston Globe.
Her second monograph, Gardening at Night (Schilt Publishing, 2015) was released to critical acclaim from Vogue and The New York Times, among others. The book is an exploration of familial love and a sense of place in the natural world, with seasons figuring prominently as metaphor. She was featured in The New York Times in an article titled "Why Can't Great Artists Be Mothers?" rejecting the stereotype that motherhood and artistic dedication are at odds.
Harvey's third monograph, You an Orchestra You a Bomb (Schilt Publishing, 2017) centers on our relationship with life itself, capturing moments of awe and sacred seconds that convey our fragile present. It was applauded in a number of international publications, including in The New York Times, BBC, Vice, New York Magazine, and Creative Review.
The photographs and artist books of Cig Harvey have been widely exhibited and remain in the permanent collections of major museums and collections, including the Museum of Fine Arts, Houston; Museum of Fine Arts, Boston; the Farnsworth Art Museum, Rockland, Maine; and the International Museum of Photography and Film at the George Eastman House, Rochester, New York. Click Here for an excellent YouTube video of her photography.
Training
Nigel Danson talks about seven things that he wished he was aware of earlier. Often when we look at earlier photographs we took we realize how we could do them better...... and Nigel does this and provides some good suggestions. You may already being do some of these, but worth watching this video to see if any of these might be valued additions to your technique. Especially note his comments about simplifying your photographs. Click Here for the YouTube video.
Local Photographers
Anthony Ryan has been a frequent exhibitor at the Image City. On our request he has provided the following information about his photography as well as links to see a his inspiring work.
Landscape has always spoken to me, called me, and inspired me. As an explorer at heart, I feel a deep connection to nature. For me, everything from a simple walkin the woods to a hike in the mountains or desert can be a spiritual experience. Photography enables me
to combine my love for the outdoors with my curiosity to explore and passion for making images.
Although my background as an artist relates more to drawing and painting, I have focused the past decade on using the camera as my paintbrush. I am not interested in what the camera sees, nor am I trying to "takea picture." My goal is to create an image that brings you into the landscape, reflects what I felt in themoment, and communicates what I experienced.
My process for capturing landscapes is defined in three distinct phases: Search, Explore, and Experience.These phases reflect "how I SEE".
S

EARCH Before any shutter is clicked, I spend months looking for new inspiration and researching new locations.Using online tools and apps, I previsualize locations, light, and composition.
E

XPERIENCE The culmination of the search and the journey, along with the exploration of the land and light, combine to create an experience that I try to capture, reflect, and share through my images. My hope is to inspire you to SEE this land with your own eyes, heart, and mind!
SEE Anthony's inspiring photographs at these links flickr, Instagram, and 500PX
Through the Student Lens 2020 - a Virtual Exhibit
We are very pleased by the comments we have recieved and by recent press coverage of our local student exhibit of their fine photography. Eighteen high schools and the Flower City Arts Center Photo Club Program participated. Click Here to see the entire exhibit as a Virtual 360 of the Gallery "installation" and a YouTube video describing the show. You Will Be Impressed!
In Our 15th Year!
The Gallery is Temporarily Closed
There is no admission fee to visit Image City

in the Heart of the Neighborhood of the Arts
where our mission is to create a quality exhibition and learning experience for photographers and the art-loving community.