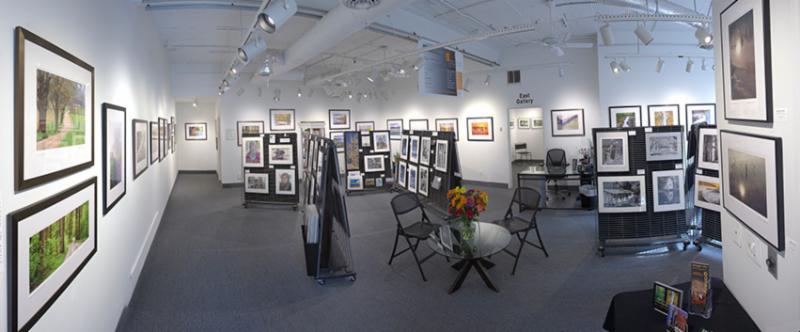 Image City Photography Gallery
Newsletter #158 May 22, 2020
A new resource from the Image City Photography Gallery!
We miss you; the many photographers and patrons of our Gallery who share our love of photography. With the gallery temporarily closed and all of us practicing social distancing as much as possible, the partners wish to provide a new free resource to the community which we hope is valuable and fun for anyone interested in photography. We will periodically send links for the three components of our plan through the Image City Photography Gallery newsletter.
Our Goal;
To increase the enjoyment of photography and improve our personal work.
Who are recognized as excellent photographers?
A video, documentary or short clips about a famous legacy photographer or one who is currently working will be shared. Example: Do you know the work of Dorothea Lange?
What online learning is available?
Whether we use a cell phone or many other types of cameras, there are many videos online that could be useful for us to improve either our methods of taking photos or our post-production skills. We'll share some of our favorites to give you some ideas.
Who are some local photographers?
We will feature creative work of talented photographers in the Greater Rochester area who have exhibited at Image City and whose work can be inspirational. Example: Chip Evra.
As we continue our quest, we would appreciate your feedback. If you feel that this program is helpful, we will continue this feature as an additional resource for the community.
Image City's mission statement is: Creating a quality exhibition and learning experience for photographers and the art-loving community.
This project is another way to achieve our mission. Click Here if you would like to respond with feedback.
Image City @ Home
Issue #4
Profiles
This video is TedX Talks by Art Wolfe, who is a great photographer in many fields, highlights how he transitioned from landscapes to "the human cavas and beyond, after an adventure to Africa. Art Wolfe is very well known. Click Here for the YouTube Video
Training
Here we have a great combination starting with a short training video on available light photo and an assignment by Ted Forbes; followed by photographer, Thomas Heaton, who accomplished the assignment and shows how he did it. To watch the YouTube videos, Click Here for the Ted Forbes assignment and Click Here for the Thomas Heaton result.
Local Photographers
Chip Evra is a very talented photographer who has provided the following information about his photography and a link to his website having a number of subject galleries:
What is Fine Art? To me it is an "artistic statement that when viewed, creates an aesthetic response". Photography has been an interest of mine for many years. I am always looking for that one moment in time that creates an aesthetic response in me. It could be the light, the composition, the beauty, the simple, the complex or sometimes it's just being in the right place at the right time.

If you explore my Website Galleries, Click Here, Click Here, you will see that my art is multi faceted: Abstract, Animals, Scenic, Still Life, Street Life, Beauty Beneath The Sea, Portraits and Panoramas.
In the

Abstract

gallery In the is a picture called

Smoke

. Creating the smoke resulted in a continually changing tapestry unfolding before my eyes.
In the

Animal

gallery is a picture called

Make My Day

. It was taken on a trip to the Seneca Park Zoo. As you can see, the eagle was very happy to have me take his picture.
In the

Scenic

album is a photo called

Sunrise Balloon Ride

. I was in Letchworth State Park waiting for the sun to come up. I heard a swooshing noise from behind and above me. I looked up and right above me was a hot air balloon taking passengers on a sunrise ride. It descended right in front of me into the gorge. Talk about being in the right place at the right time.
In the

Still Life

gallery is a composite of a

Jalapeño Pepper

. A picture of the pepper, the tip of a torch and smoke (yup the same one from the Abstract gallery) were composited together to show the heat of the pepper.
In the

Street Life

gallery are subjects that grabbed my attention and which I wanted to further explore.

Broom

is just one example. It is such a simple image about lines, angles and textures. But perhaps there is a deeper story.
The

The Beauty Beneath The Sea

gallery is a little unique. As a scuba diver, I brought my photography passion underwater. Life beneath the sea is absolutely captivating. It doesn't sit still. It is constantly changing. It truly taught me patience. You have to wait for the right moment. I have lots of pictures of fish swimming away. The challenge is to get them looking at you.
The

Portrait

gallery is relatively new. My goal is to capture the personality of the subject. It could be from my basement studio, environmental, candid or creative. The picture of the reflection of the sunset in my subject's sun glasses is an example of a creative, environmental portrait.
The

Panorama

gallery is another unique one. A panorama is generally considered a picture containing a wide view. Some of mine are. But others, like the

Tree In Field

is a 360 degree panorama. While my camera was on a tripod, I took a picture, rotated the camera about 30 degrees, took another and continued every 30 degrees and stopped where I started. The 12 photos were then stitched. The result was a unique perspective of the actual scene. I was facing the tree but the barn house on the right was actually behind me.
So, as you can see, my interests are varied but my goal is the same; to create an aesthetic response in the viewer. I hope my art creates that response in you.
Through the Student Lens 2020 - a Virtual Exhibit
We are very pleased by the comments we have recieved and by recent press coverage of our local student exhibit of their fine photography. Eighteen high schools and the Flower City Arts Center Photo Club Program participated. Click Here to see the entire exhibit as a Virtual 360 of the Gallery "installation" and a YouTube video describing the show. You Will Be Impressed!
In Our 15th Year!
The Gallery is Temporarily Closed
There is no admission fee to visit Image City

in the Heart of the Neighborhood of the Arts
where our mission is to create a quality exhibition and learning experience for photographers and the art-loving community.