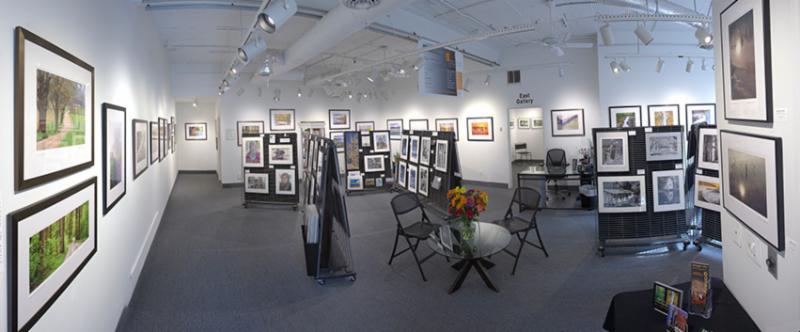 Image City Photography Gallery
Newsletter #103 March 31, 2016
For a webpage version of the newsletter
Click Here
We publish our Newsletter during each of our exhibits to pass along information and reviews of the exhibit, selected images and news of participation opportunities at Image City. We thank you for your interest and we look forward to another great year of fine photographs and events. We hope to see you at each of the 13 shows we produce in 2016.
Through the Student Lens 2016
Current Show Runs Through Sunday, April 17
Tomorrow: First Friday Gallery Night, 5 - 9pm, April 1
Our current exhibit is
Through the Student Lens 2016
featuring the photographs of students from 13 local high schools. It is our seventh annual exhibit of the work of talented photography students. Visitors attending are enthusiastically telling us how they enjoy the enthusiasm, vision and perspectives that the young photographers bring to the exhibit. So that they can experience the full gallery experience, their photographs are available for purchase with proceeds going the student artists.
We are again grateful to the sponsorship of Michael Hager at Museum Photographics who printed the photographs in the exhibit and to Jason Campbell of Frameworks of Rochester who mounted them for display. Their underwriting support for the student shows over the years is greatly appreciated.
At the opening reception, Don Menges, who chaired and organized the exhibit, announced that Fairport High School was selected by the Gallery Partners as the Best of the Show. Fairport's Julia Biehler is the photographer of Embrace shown here, a fine example of the art in the exhibit.
Participating high schools are: Allendale Columbia, Eastern Monroe Career Center at BOCES, Churchville-Chili, East Rochester, Fairport, Gananda, Honeoye Falls-Lima, Penfield, Pittsford Sutherland, School of the Arts, Webster Thomas, West Irondequoit, and Wheatland-Chili. Keeping with the student-artist theme, we also have an exhibit of photographs from the students at Wilson Foundation Academy's Studio 678, a program of the Genesee Center for the Arts and Education.

An additional Guest Photographer with an exhibit in the East Gallery is Susan Kaye, a long-time supporter of Image City. Also in the show are award-win
ning photographs from Camera Rochester competitions by
Lisa Cook, John Ejaife, Bonnie Gamache, Alex Pendleton and Michelle Turner.
Rounding out the exhibit is work by Gallery Partners and Artists-in-Residence,
Dick Bennett, Carl Crumley, Steven Levinson, Gil Maker, Don Menges, Dan Neuberger, Jim Patton, David Perlman, Betsy Phillips, John Solberg, Gary Thompson, Phyllis Thompson and Sheridan Vincent.
Plan to attend First Friday Gallery Night on April 1 from 5 to 9 pm. This reception is a great opportunity to view the art, discuss it with the attending artists, and to invest in their photographs.
Click Here
to see our webpage for show details and a preview of photographs in the exhibit.
Partners' Pick of the Exhibit
After the installation of the photographs in the current show we selected one of our favorites by featured and Guest Photographers and wrote commentary on what appealed to us in making the choices.
Bavarian Pink by Susan Kaye -- Susan Kaye's Bavarian Pink photograph is a refreshingly beautiful image relying on composition, selective focus, and subtle lighting. She has created a delicate image of pink flowers that seem to project forward and separate from its soft muted background. An intermediary area of green-gray stems diagonally arranged artfully balances the pink flowers. The triangular positioning within both the upper and lower groups of three blossoms is quite pleasant. By connecting the two prominent blossom areas good balance and a nice energy flow is communicated. Susan's selection of a vertical format is artistically perfect for coordinating the essential elements of the image. The soft background enables the pink flowers and adjacent stems to seemingly move forward thus isolating them from the soft background.
A unique feature of Susan's image is her artistic use of basically three colors: the pink flowers, the burnt green stems, and the very light pink and gray tones of the background. Odd number patterns of subject matter are commonly and effectively used by photographers and artists. Susan has gone one step further by aesthetically introducing the phenomena of using an odd number of colors (three) for enhancing her wonderful Bavarian Pink photograph.
Portfolio Showcase 2016

Be on the lookout for our announcement
Be on the lookout in coming days for the "Call for Submissions" for the upcoming Portfolio Showcase 2016, a juried exhibit where the judges will choose eight photographers' portfolios having eight photographs for the exhibit in August. It is not too early to start planning for your submissions!
New Course by Steve Levinson
Creating Great Photographs with Adobe Lightroom
After taking this lecture and workshop course, you will be have a workflow that you can efficiently follow for every photograph you make:
importing images into your computer so that you can easily find them at a later time

selecting the best images using an organized process

creating a fine digital image and then

making a fine digital print or posting on the Internet
Thursday May 26 and Wednesday June 1, 8, 15, 2016 (Note corrected days)
Location: We will meet at the historic Pittsford Flour Mill, 15 Schoen Place, Pittsford.
Price: The price for this course will be $165 and the class will be limited to a maximum of eight photographers. You can sign up and prepay for the course at Image City Photography Gallery. Check the Link for Details on Courses at Image City.
Image City Critiques Group meets Wednesday, April 6
The Image City Critique Group will next meet on Wednesday, April 6th beginning at 6:30pm. We meet at the gallery on the first Wednesday of each month to critique each other's images and hopefully improve our photography. Please bring 2 prints of your best images; matted if possible. We do not critique digital images. There is a one-time $20 registration fee, but you can try it once for free.
Carl Crumley's Video and Virtual Tours of Image City
As a recipient of the newsletter, you either signed up with your email address during a visit to the Image City or at the time of an online visit. Our e-mail list continues to grow to more than 4200 subscribers. By the way, we do not share this list and use it to describe each of our exhibits by an announcement and newsletter. If you have not visited recently or signed up from a distance, you will enjoy the tour that Carl Crumley has produced. His first-rate productions show off the Gallery. In addition to a visitors tour, a second program focuses on the gallery as an opportunity for photographers to exhibit their art. Click on this link for the video tour and this link to learn about becoming a Guest Photographer at Image City, sit back and enjoy the visits. There is also an interesting virtual reality 360 degree view of the current exhibit on the show page for the show at this link.
Speaking of Exhibition Opportunities, our bookings for Guest Photographer exhibits in 2016 are filling up and we are also booking into 2017. If you are interested in exhibiting your photography, it would be good to not delay. Click here to get the details on the exhibition opportunities at Image City.
Image City Photography Gallery, 722 University Avenue
April 1, 5-9pm First Friday Gallery Night for Through the Student Lens 2016
April 6, 6:30pm Image City Critiques Group Meeting
April 17 Last day of Through the Student Lens 2016
April 19 Opening Day for exhibit by Jay Boersma
April 22, 5 - 8:30pm Reception for exhibit by Jay Boersma
Image City Photography Gallery Hours
Tuesday - Saturday Noon - 6pm
Sunday Noon - 4pm
There is no admission fee to visit Image City

in the Heart of ARTWALK in the Neighborhood of the Arts
where our mission is to create a quality exhibition and learning experience for photographers and the art-loving community.